Explore the most scenic part of Xinjiang in this 12 days in-depth North Xinjiang trip along the ancient Silk Road! Linking Urumqi, Fuyun, Burqin, Kanas, Hemu, Kuitun and Turpan, the 12-day adventures with luxury travel service provides opportunity to visit the marvelous Gurbantunggut Desert, Kalamai...
Speaking of Dongbei, the Northeast part of China of Heilongjiang Province, Jilin Province and Liaoning Province, the first 3 things come up to people's mind might be the wonderland of ice and snow, Dongbei cuisines and Changbai Mountain. This 10-day package tour covers Shenyang, Dalian, Changchun, J...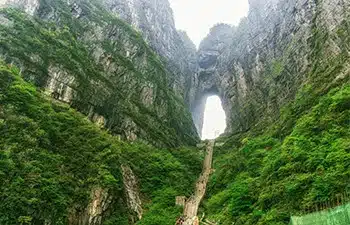 Speaking of fantastic mountains in China, Huanghshan and Zhangjiajie must be on the top of numerous visitors' list. Huangshan Mountain is most famous for queer pines, grotesque rock, sea of clouds and hot spring, and Zhangjiajie is widely known for being the filming place of the famous movie Avatar....