The Best 3 Days Chengdu Tours Inspire You How to Spend 3 Days in Chengdu
What to do if I have 3 days in Chengdu? That's the first question coming to mind for most travelers when they are planning their Chengdu trips. A 3-day Chengdu private tours could perfectly bring you to explore the essential attractions in and around Chengdu city at a comfortable pace, including Panda Base, Leshan Giant Buddha, Jinli Street, Dujiangyan Panda Volunteer Program, Mt. Emei, Mt. Qingcheng…Through the travel to these attractions, you will discover the hidden culture and history of this fascinating city!
Chengdu is the most relaxing city in China. The hotpot and panda are the labels of this city. This 3 days Chengdu city tour will introduce the city's history, culture, and life to you....
---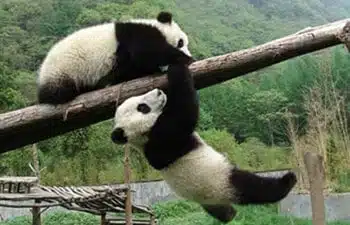 This tour includes 6 attractions worthy of visit in Chengdu including Jinsha Site Museum, Chengdu Giant Panda Breeding Research Base, Renmin Park, Wenshu Temple, Jinli Old Street, and Dufu Thatched Cottage. After the tour, you will have a new understanding of this amazing city. Pick this tour to get...
---
Free Inquiry: