Norbulingka was firstly built in 1740s, the time of the 7th Dalai Lama and experienced about 200 years' construction until the time of 14th Dalai Lama. On the list National Relic Protection Units, the Norbulingka situated at the western suburban of Lhasa for over 200 years. It is a typical Tibetan style garden occupied 360 thousands m², used as the place for the Dalai Lamas to live and deal with the daily political affairs.
Norbulingka shares meaning of "precious garden" in Tibetan language, corresponding to its real condition: the garden bears the largest scale, best scenes and most relics in the Tibetan region with 3 palaces as the major body, 374 rooms in total and more than 100 floristic collecting from all the Tibetan area, the other Chinese area and even rare plants of the Himalayas. The graceful scenery, abundant plant species and treasures grants this garden a fame of "Idyllic World".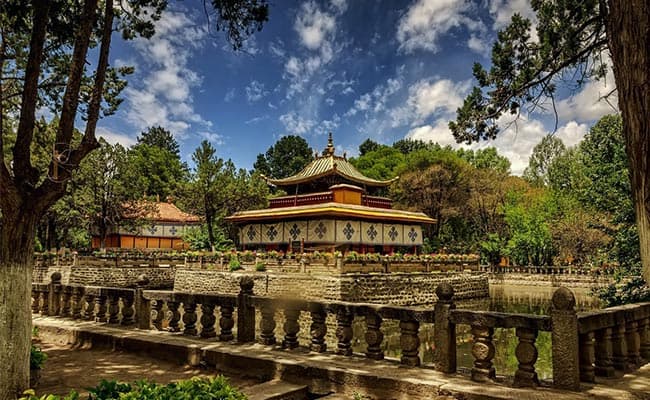 This garden is about 1000m long and 500m wide, divided into three areas that are the front garden areas with the east entrance, the central palace areas in the middle area and the natural jungle areas in the west part. Travelers could walk through the whole garden at ease. The three areas were constructed into different appearance according to the different functional requirements of them. Norbulingka absorbed both the merits of Tibetan highland and the traditional features of Han style garden in the inner land, applying the architectures, stones, lake and trees to create the strange and special prospects.
The central palace area was mainly for the Dalai Lamas' life and works before and had accumulated plentiful treasures in the 200 years, which could be divided into two sorts according their source: one was the Tibetan local relics and another one was given or awarded by the Emperors and his central governments. Thus, visitors coming here today will enjoy an eye-feast with the deliberate Thangkas and wall paintings, fine stupas and Buddhist images as well as some significant products from the Emperors of the inner land.
There is many attractions nearby Norbulingka and allows the travelers explore fully this holy area of Tibetan without too much exhaustion on the road, such as Tibetan Museum, Sera Monastery, the Potala Palace, Jokhang Temple and Ramoche Temple, Barkhor Street.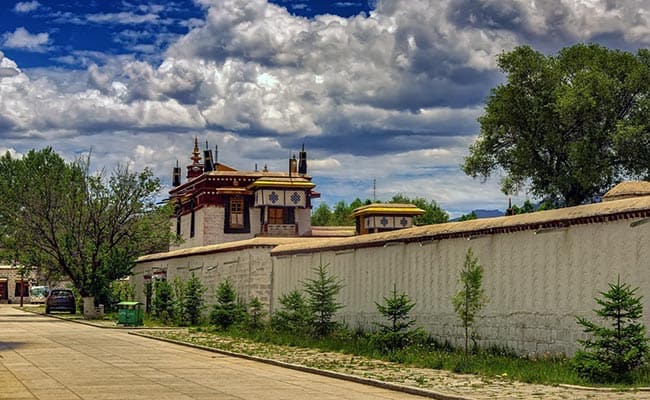 Open Time: 09:00-17:30
Entrance Charges: CNY80 for per person (the peak season); CNY60 for per person (the low season)
Travel Tips:
There are traditionalTibetan operas in Norbulingka on some Tibetan festivals, such as each 1stMay and each Shonton Festival (Sour Milk Drinking Festival).
The blossom time in Tibetan region is not very long so, except the summer days, the scenery in the Norbulingka would reduce. Travelers should think over this point before they decide go for it.
The Tibetan Museum is right the opposite of the east entrance of Norbulingka, travelers could visit the two sites together.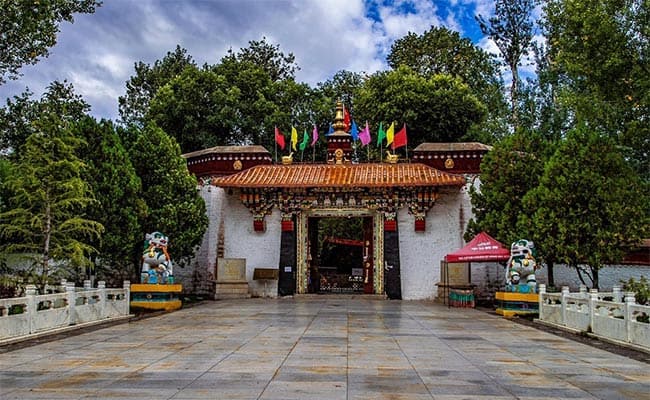 More Information
Booking Method
Step 1: You can directly book online or please feel free to share your tour plans or thoughts at

[email protected]

, our travel consultant will contact you within 12 hours.
Step 2: A small amount deposit will be required to book a tour. After deposit received, a detailed service voucher will be sent to you to confirm the booking.
Step 3: Balance due will be required 7-15 days ahead of your travel date.
If you have any further question, please feel free to contact us!
Email: [email protected]
Cellphone number: +86 15129005119
WhatsApp / Wechat ID: 008615129005119
Facebook: @xianholidaystravelagency
Our Tour Guide
The core of our service is excellent travel guides. Over 20 years, we have built up a considerable professional guide team that is knowledgeable, attentive and flexible. The most experienced and reliable guides will be arranged for your unique China tour. Our passionate guide team is full of contagious enthusiasm and keen interest to share culture and history in a pleasant manner. We are always glad at your service to lead you to explore a real China and experience authentic local life in China.
Our Driver and Vehicle
The first mission of our service is to ensure you feel safe and comfortable during your travel. The vehicles we use are air-conditioned, clean and well-maintained. Our drivers are all licensed drivers with many years of driving experience. Moreover, we offer free baby seats for families with little kids.
Meals
Food is a very important part of Chinese culture. You won't want to miss the opportunity to taste the real local Chinese food!
Buffet breakfast will be included in the hotel if you would like accommodation to be arranged by us. Having lunch at local restaurants close and convenient to the attractions you will visit, you would enjoy the local dishes in each city. Chinese style, Vegetarian or Muslim meals are all available. If you have any other diet requirements or allergies, please feel free to let us know, we will try our best to organize it.
For daily dinner, you are suggested to have it on your own when you are exploring each city in your own time, this way would be more flexible for you to choose food as per your interest and preference.
Free Inquiry: