On the list National Relic Protection Units, Sera Monastery is one of Six Great Major Monasteries of Gulug school of Tibetan Buddhism, located at the foot of Serawoza Mountain about 3000m far from the northern suburban of Lhasa. Combined with Drepung Monastery and Ganden Monastery, Sera Monastery is renowned as one of the "Three Great Monasteries in Lhasa" and also the second largest monastery in the Tibetan region. Two legends regarding the origin of the monastery's name are popular among Tibetan people: one is that there was a heavy hailstone which bears the same meaning with "Sera" in Tibetan language when built this monastery; another one is that the monastery was built in a place with wild rose popping out all over while "Sera" also means wild rose in Tibetan language.
Sera Monastery was built in the Ming Dynasty by the famous Sagya Yeshes who was one of the eight disciples of Zongkapa and given the title of the Great Mercy Dharma by Emperor Xuanzong of Ming Dynasty after he had an audience with the Emperor in 1409 and 1414. It was in 1419 that the Sera Monastery was built with the support and assistance from Ming government when Sagya Yeshes returned back from the capital of Ming Dynasty.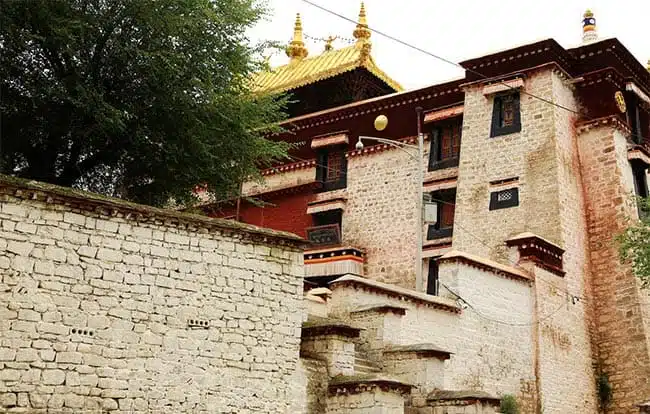 Sera Monastery is mainly composed by the Tsochin Hall, 3 Dratsangs named Gyi, Meba and Ngaba as well as 32 Khangtsens and the number of monks here is up to 9000, only behind Drepung Monastery regarding its scale. The Tsochin Hall is the place to worship Buddhist images and Dratsangs are for the monks to study and Khangtsens to live. There is no any overall planning about the architectures of Sera Monastery since it had been constructed with Meba and Ngaba Dratsangs as its center early and gradually developed into today's scales. Sera Monastery keeps a proper layout, showing the especially fine style of Gulug Monastery although lacked deliberate design in its early constructions. Today, travelers can take a walk around the Monastery for about 1.5km. Different from the symmetry layout of Han Buddhist buildings, the buildings around the Tsochin Hall scatter on the mountains, posing a unique beauty.
As the biggest and grandest buildings in Sera Monastery, the Tsochin Hall is a must-see site for visitors where they can see the sculpture of the founder of Sera Monastery Sagya Yeshes. Apart from the Tsochin Hall Travelers wouldn't miss the Hayagriva Hall, which is said to bear the strong power to drive evil and devil away. The local people put their head into a small shrine to touch the base of the sculptures here so as to pray for something good.
The debate about Buddhism of Sera Monastery earns its fame in the Tibetan region, which is always taken a necessary activity to see for travelers from the whole world. It is hosted at the debate ground in the north of the Monastery, from 3pm to 5 pm every day. Monks sitting on the ground, have debates with their fellows in an exaggerated gestures and loud voice, seeming interesting and special.
Sera Monastery also is wealthy in various treasures, including a large number of Buddhism sutras, delicate Thangkas, colorful wall paintings and other rare collections, all of which granted Sera Monastery as a huge Buddhist museum for people to learn history and culture of Tibetan and its Buddhist.
Open Time: 07:00-17:00 (except for weekends and some important festivals in Tibet)
Entrance charge: CNY50 for per person between 7:00 and 17:00, CNY5 for per person after 17:00
Travel Tips:
The famous Vajra Enchantment Festival in Sera Monastery is on each 27th, December of Tibetan calendar when there is the enchanted Vajra by Dalai Lama for the followers to pray and drive evil away. Visitors also can visit here to seek blessing on that day.
Travelers should obey and respect the customs and rules of Tibetan Buddhism, walk clockwise round the monastery, halls and when in the pilgrim circling.
Visitors should respect religious belief of local peopleand not point the Buddhistimages with fingers. Taking caps off, keeping quiet and taking no photos here.
Travelers are suggested to visit halls of the monastery in the morning and noon becausemany of them would close after 3pm. Then people could speciallyenjoy debate in the afternoon.
Keep quiet when watch thedebate or take photos of and keep some distance from the monks so as to avoid disturbing them.
Sera Monastery bears high altitudes so the new comers need to be careful and not cause the altitude stress.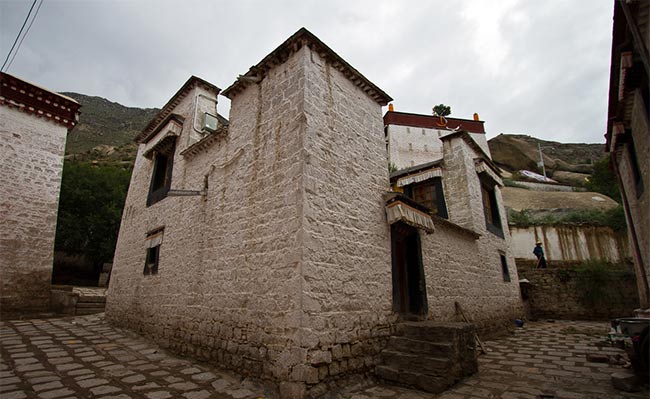 More Information
Booking Method
Step 1: You can directly book online or please feel free to share your tour plans or thoughts at

[email protected]

, our travel consultant will contact you within 12 hours.
Step 2: A small amount deposit will be required to book a tour. After deposit received, a detailed service voucher will be sent to you to confirm the booking.
Step 3: Balance due will be required 7-15 days ahead of your travel date.
If you have any further question, please feel free to contact us!
Email: [email protected]
Cellphone number: +86 15129005119
WhatsApp / Wechat ID: 008615129005119
Facebook: @xianholidaystravelagency
Our Tour Guide
The core of our service is excellent travel guides. Over 20 years, we have built up a considerable professional guide team that is knowledgeable, attentive and flexible. The most experienced and reliable guides will be arranged for your unique China tour. Our passionate guide team is full of contagious enthusiasm and keen interest to share culture and history in a pleasant manner. We are always glad at your service to lead you to explore a real China and experience authentic local life in China.
Our Driver and Vehicle
The first mission of our service is to ensure you feel safe and comfortable during your travel. The vehicles we use are air-conditioned, clean and well-maintained. Our drivers are all licensed drivers with many years of driving experience. Moreover, we offer free baby seats for families with little kids.
Meals
Food is a very important part of Chinese culture. You won't want to miss the opportunity to taste the real local Chinese food!
Buffet breakfast will be included in the hotel if you would like accommodation to be arranged by us. Having lunch at local restaurants close and convenient to the attractions you will visit, you would enjoy the local dishes in each city. Chinese style, Vegetarian or Muslim meals are all available. If you have any other diet requirements or allergies, please feel free to let us know, we will try our best to organize it.
For daily dinner, you are suggested to have it on your own when you are exploring each city in your own time, this way would be more flexible for you to choose food as per your interest and preference.
Free Inquiry: