Dengfeng Travel Guide
Dengfeng, located at the foot of Mount Song, is a city with a rich history dating back thousands of years. It is known as the "Center of Heaven and Earth" due to its geographic location at the center of China. This ancient city is not only home to numerous UNESCO World Heritage Sites but also serves as a spiritual hub for Buddhism, Confucianism, and Taoism.
Historical Significance of Dengfeng
Dengfeng's historical significance cannot be overstated. It was the capital of various dynasties, including the Xia, Shang, and Zhou, and played a vital role in shaping Chinese civilization. The city has witnessed the rise and fall of empires, leaving behind a wealth of historical relics and cultural treasures.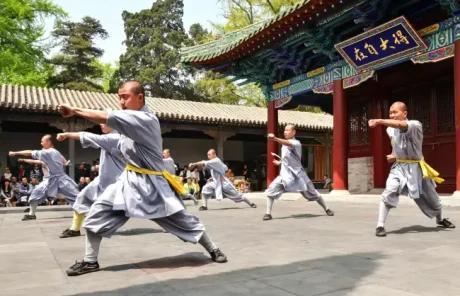 Chinese: 登封 dēng fēng
Location: Southwest Zhengzhou
Population (urban area): 732,000
Why Visit Dengfeng
Rich Historical Heritage: Dengfeng boasts a fascinating history, being the capital of various dynasties and playing a significant role in shaping Chinese civilization.
Shaolin Temple: As the birthplace of Chinese martial arts, Shaolin Temple attracts visitors who are interested in kung fu, offering unique cultural experiences and captivating performances.
UNESCO World Heritage Sites: Dengfeng is home to several UNESCO World Heritage Sites, including Shaolin Temple, the Pagoda Forest, and the nearby Longmen Grottoes, showcasing the region's historical and cultural importance.
Natural Beauty: Surrounded by picturesque landscapes and nestled at the foot of Mount Song, Dengfeng offers breathtaking views, serene hiking trails, and a chance to connect with nature.
Authentic Cultural Experiences: Dengfeng provides opportunities to participate in traditional ceremonies, witness temple rituals, and learn ancient practices, offering a deeper understanding of Chinese culture.
Top Attractions in Dengfeng
Top Things to Do in Dengfeng
Explore Shaolin Temple: Immerse yourself in the birthplace of Chinese martial arts, watch kung fu performances, and witness the spiritual practices of the Shaolin monks.
Hike Mount Song: Embark on a scenic hike up Mount Song, enjoy breathtaking views of the surrounding landscape, and discover hidden temples and ancient rock carvings along the way.
Visit the Pagoda Forest: Wander through the mysterious Pagoda Forest, where hundreds of ancient pagodas stand as a tribute to Buddhist monks of the past.
Experience Songyang Academy: Step back in time at Songyang Academy, a historic Confucian school, and appreciate its beautiful architecture and serene atmosphere.
Discover the Longmen Grottoes: Take a short trip from Dengfeng to Luoyang and explore the Longmen Grottoes, an impressive collection of Buddhist rock carvings that date back over a thousand years.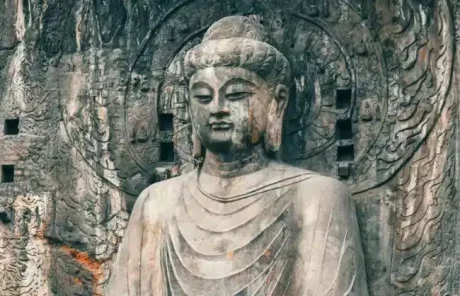 Exploring Beyond Dengfeng
If you have extra time during your visit to Dengfeng, consider exploring the nearby attractions. Zhengzhou, the capital of Henan province, is known for its historical sites and modern cityscape. Luoyang, another neighboring city, boasts the Longmen Grottoes, a UNESCO World Heritage Site featuring thousands of Buddhist sculptures carved into the cliffs.
Also see Kaifeng
Dengfeng Weather & Best Time to Visit
Dengfeng experiences a temperate continental climate, characterized by four distinct seasons, providing a diverse range of weather conditions throughout the year. With an average annual temperature of 13.6°C, the city offers a pleasant atmosphere for visitors. January stands as the coldest month, with temperatures averaging around 3°C, while July takes the title for the hottest month, with temperatures reaching an average of 27.3°C. Dengfeng receives more rainfall during the summer months compared to winter, with an average annual precipitation of approximately 871 mm.
The best time to plan a visit to Dengfeng is from April to October, as the weather remains mild and enjoyable, and the surrounding scenery flourishes with vibrant greenery. During this time, tourists can fully embrace the natural allure of Mount Songshan, immerse themselves in the cultural heritage of the Shaolin Temple and other ancient structures, and savor the delightful local cuisine that Dengfeng has to offer.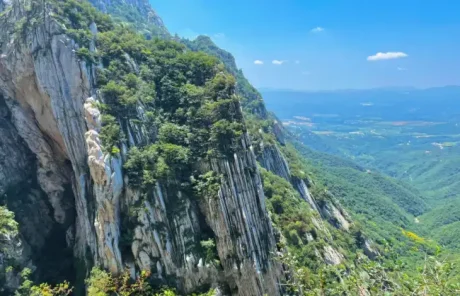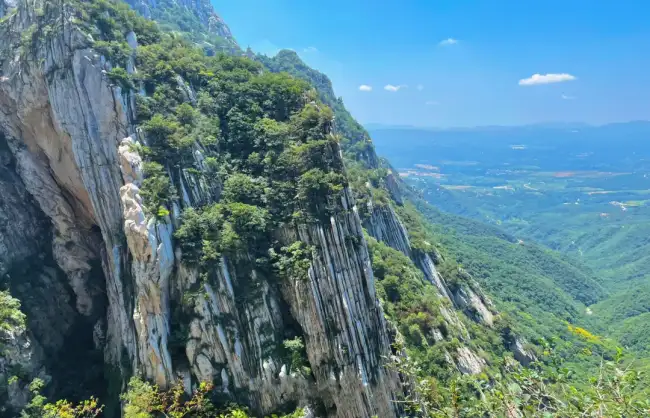 Dengfeng Transportation
How to Get to Dengfeng
By Air: Since Dengfeng doesn't have its own airport, the most convenient approach is to fly into either Zhengzhou Xinzheng International Airport or Luoyang Beijiao Airport. Once you arrive, you can then take a bus or taxi from either airport to Dengfeng. Zhengzhou airport is approximately 90 km away, while Luoyang airport is about 65 km away from Dengfeng.
By Train: Dengfeng doesn't have a train station, so if you prefer train travel, you'll need to take a train to either Zhengzhou Railway Station or Luoyang Railway Station first. From there, you can continue your journey to Dengfeng by bus or taxi. Zhengzhou station is situated approximately 85 km away, while Luoyang station is about 60 km away from Dengfeng.
By Bus: Dengfeng is well-connected by bus services, offering direct routes from nearby cities such as Zhengzhou, Luoyang, and Kaifeng. Buses typically depart from the main bus stations in each city and arrive at the Dengfeng Long-distance Bus Station, conveniently located on Zhongyue Avenue.
By City Bus: Dengfeng has an efficient city bus network consisting of four main lines: Line 2, Line 3, Line 6, and Line 8. Line 8 specifically offers a direct route from Dengfeng Bus Station to Shaolin Temple. Meanwhile, Line 2 and Line 6 can conveniently take you to the Songyang Academy of Classical Learning. The bus fare is typically around 1-2 yuan per person.
By Taxi: Taxis are a convenient mode of transportation in Dengfeng. The initial fare is 3 yuan for the first 3 kilometers, and then it costs 1 yuan per kilometer thereafter. From the city center of Dengfeng, it takes approximately 15 minutes to reach Shaolin Temple by taxi, with an estimated cost of around 30 yuan.
By Private Car: If you prefer a comfortable and hassle-free travel experience, arranging a private car service is an excellent option. Companies like China Discovery offer reliable private car services, ensuring a convenient means of transportation to visit Shaolin Temple and other attractions in Dengfeng. This personalized approach allows you to fully enjoy your Dengfeng tour without worrying about transportation logistics.