AM: When your arriavl to Xian in the morning, our tour guide and driver will greet you at exit of Xian train station. Your adventure begins with Big Wild Goose Pagoda. On the way to the attraction spot, your guide will introduce the history and culture of this ancient city for you to catch a glimpse of reason why so many well-known relics were discovered on this land.
Big Wild Goose Pagoda was originally built to hold Buddhist sutra and figurines of the Buddha that Xuanzang brought back from India in Tang Dyansty, 652 A.D. Now there is a big square divided into North Square and South Square, surrounding the Big Wild Goose Pagoda. The design of the buildings and statues is in Tang style, showing people the ever glory of that great time. It's busier in the evening when many activities with Tang elements held by local amateur.
Noon: Lunch in local restaurant.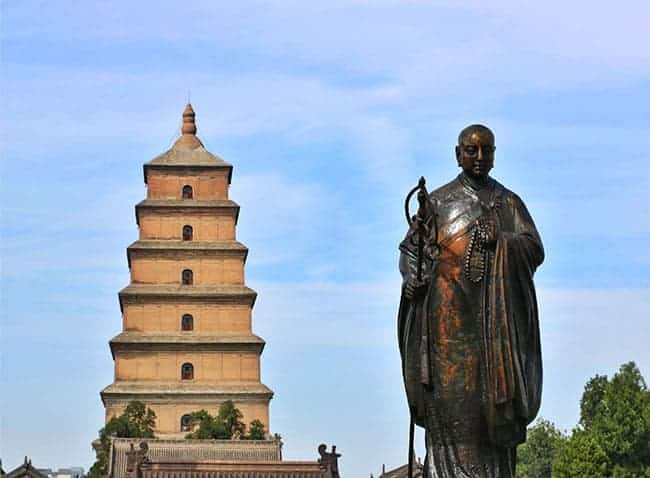 PM: Bell and Drum Tower Square locates in the very center of the city and is considered as the symbol of this old capital. Walking forward, you will come to Muslim Quarter where you will find many special local products and authentic local snacks. You can enjoy preserved meat, casserole, various noodles, and purcahse some Terracotta Warriors imitation as souvenirs. In the hidden lane of busy Muslim Quarter,  Great Mosque stands quitely and peacefully. It's a major spot for religious activities among the Muslims in Xi'an. It possesses much traditional Chinese architectural elements in its design. For example, you will see Chinese pavilions with painted beams and engraved ridgepoles. Finally, transfer you to hotel for check-in.
Accommodation: Hotel Booked by Us