Qianling & Xianyang Museum Day Tour
Qianling Mausoleum, Xianyang Museum

Private tour guide + Driver + Vehicle + Entrance fee + Lunch

Yes

Start from

$92

per person
Tour Overview
This tour is designed for the tourists who want to explore more beyond Xian. As the capital city of the Qin Dynasty (221BC – 207BC) and an important birthplace of Qin and Han culture, Xianyang boasts 4951 cultural relic attractions including the tombs of 28 emperors of the Han and Tang dynasties. This tour will take you to visit Xianyang Museum and Qianling Mausoleum shared by Emperor Gaozong and Wu Zetian, the only female emperor in ancient China. Your professional guide will accompany you throughout the tour, telling you stories of the sites and interesting Chinese history and culture. If you really have a thing for Chinese history, Xianyang is definitely worth a visit.
Highlights:
. Pay a visit to the mausoleum of Wu Zetian, the only female emperor of ancient China.
. Enjoy artifacts from the Qin and Han dynasties with a history of over 2,000 years at the Xianyang Museum and learn about the historical facts of Xianyang – the former capital of Qin Dynasty.
AM: Your tour guide and driver will pick you up from your Xian downtown hotel in the morning. Your adventure will begin with the Qianling Mausoleum. It is a Tang Dynasty tomb site situated in Qian County. Built in 684, the mausoleum houses the bodies of members of the royal Li family, including Emperor Gaozong and his wife, the Zhou Dynasty usurper and China's first and only governing Empress Wu Zetian. After one hour at the Qianling Mausoleum, you will go to the Tomb of Princess Yong Tai.
Noon: Lunch in a local restaurant.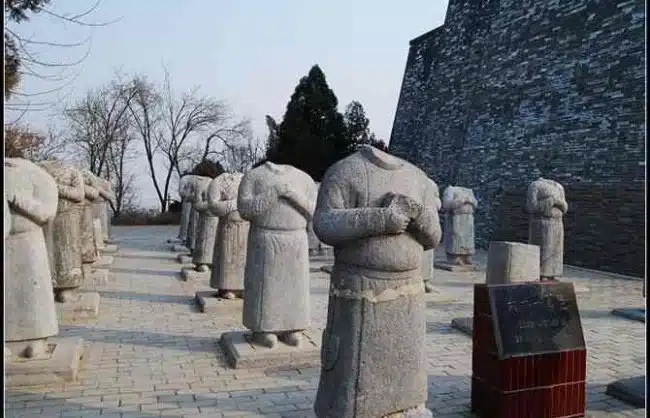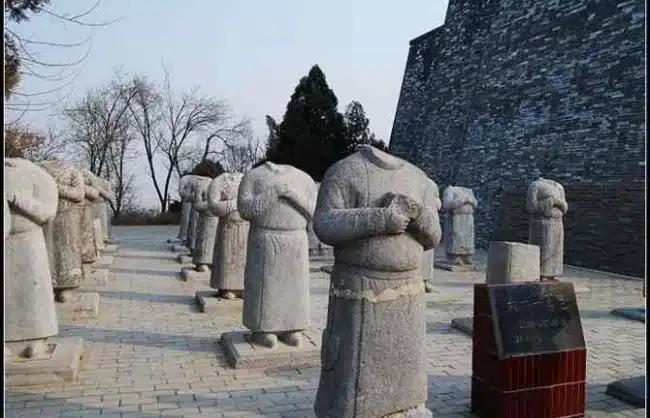 PM: After lunch, we will drive to Xianyang City, one of the famous historic cities in China, to visit Xianyang Museum. The highlights in the museum should be the more than 2000-year-old relics from the Qin and Han dynasties. If time allows, you also can walk on Zhongshan Street where Xianyang Museum is located.
After the fantastic tour, our driver and tour guide will transfer you back to your hotel.
Tour Price ($=USD)
From $149 P.P, which is based on a private tour for 2 people. The price varies depending on the activity, number of people, travel date, and selected hotel.