The Giant Panda Valley in Foping
The Giant Panda Valley is located in the Foping County in south side of Qinling Mountain Ranges with a total area of 350,000 hectares. The reserve was built in 1978 with its major to protect and breed pandas. The panda valley was established there because in this area there are more wild pandas which means more attention is needed there to protect these national treasure creatures. Statistics show that there is one wild panda within each 5.5 square kilometers.
There are more than 2000 kinds of plants, with 20 kinds belonging to rare plants. And there are more than 300 kinds of wild animals and the precious ones include snub-nosed monkey, antelope, red panda, tragopan temminckii beside panda.
The rate of vegetation coverage in the area is above 90%, which can provide a comfortable land for wild animals, especially panda. Moreover, there are brown and white panda and white panda beside white and black panda.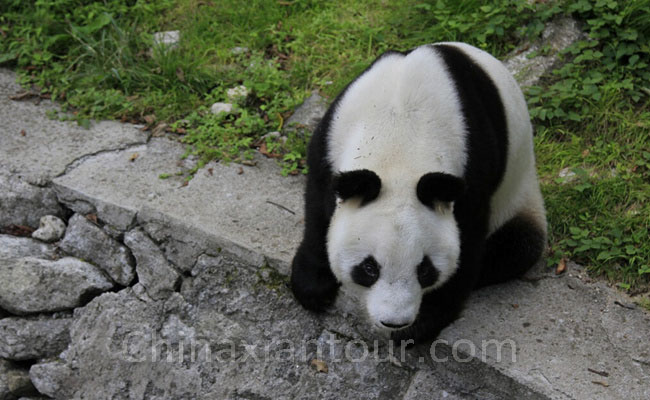 Golden Monkey in Panda Valley