Beijing, the capital of China, is an ancient capital with a history of more than 3,000 years, which has nurtured a large number of royal sites and historical relics. Here are some suggested tour packages for a 2-day trip to Beijing, where you will explore the city's highlights and learn some facts about Beijing's history and culture from your well-informed guide.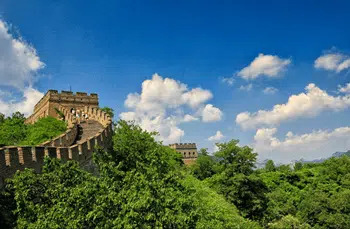 Beijing is the capital of the People's Republic of China, the national central city, the national political center, cultural center, and international exchange center. It is the national historical and cultural city. Taking this two days tour, you will explore the highlights of this ancient capital ...
---
Beijing is an ancient capital with a history of more than 3,000 years. It is the eighth largest "Gourmet City" in the world, ranking first in the inland. The 2 days Beijing tour package covering the most classic attractions through which you will capture the essence of this thousand-year-old metrop...
---
To visit the most highlight sites in Beijing, at least 2 days would be required. This 2-day private tour is just designed for tourists who don't have much visiting time in Beijing. Follow your guide to explore Mutianyu Great Wall, Dingling Tomb, Tiananmen Square, Forbidden City, Summer Place and the...
---
Free Inquiry: