Jingdezhen is known as the "Capital of Porcelain", with more than 1,700 years of pottery-making history and cultural heritage. Combining culture with nature, a Jingdezhen tour is the perfect trip for lovers of Chinese porcelain culture. You can not only explore the glorious history, culture, and development of ceramics, but also witness the traditional ink-making process in a local ink factory, admire the time-honored Huizhou-style architecture, and taste the authentic local food…
Combining both culture and nature, this 5-day trip will bring you to the world-renowned porcelain capital to explore the past glory, culture and development of ceramics by visiting ancient kiln sites, workshops, museums and ceramics market; To enjoy the natural spectacles of Mt. Huangshan and marve...
---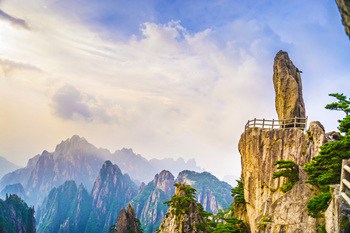 Jingdezhen, reputed as "the capital of porcelain" in China, has a long history of manufacturing porcelain. It is an excellent tourist city in China. With more than 2,000 years of smelting history, 1,000 years of official kiln history, and 600 years of imperial kiln history, it is a cultural city wit...
---
Free Inquiry: