Recommended Shaanxi Food Restaurant
In Xian, there are many restaurants serving Shaanxi cuisine. Despite the hard-to-find location of some, foodies will always be attracted by its flavor. Here are some sought-after restaurants of Shannxi cuisine.
Master Chef and Small Eatery (大厨小馆)
The biggest characteristic of the dishes lies in the home-cooking style. Steamed buns are own-made instead of being bought somewhere. The dishes are plain, simple but extraordinary, which are all carefully cooked by the chef to retain the taste of Shaanxi kept in local's memory.
Signature dishes: Hulu chicken, Niangpizi, jujube soup.
Address: No. 273 East Street, near the Bell Tower Station.
Rest Garden with Tea Food (憩园茶饭)
Located beside the Xingqing Lake, the restaurant makes it possible for customers to appreciate the beautiful lake scenery. No wonder it has got such a stylish name. The restaurant is known for tea-related creative dishes. With tranquil environment, it is a great place to enjoy a meal in the bustling city.
Signature dishes: Guanzhong saute-three delicacies, Tea-flavored Hulu chicken, steamed weever with tea
Address: Longchi Dian in north gate of Xingqing Palace Park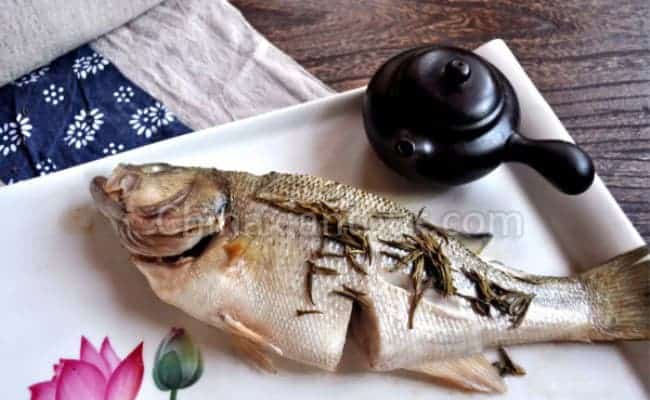 Xian Restaurant (西安饭庄)
Xian Restaurant is so considerate that it serve a lot of snacks in small sizes, which is convenient for diners to taste different kinds of local food. The restaurant is in above-average level, being originally built in 1929. It is famous for its "authentic Shaanxi cuisine" and "complete knowledge of Shaanxi flavor", which has received party and state leaders in the history.
Signature dishes: Golden Prize Hulu chicken, Biangbiang noodles, Choujiu(rice wine with very special flavor)
Address: No. 110 South Street, near the Bell Tower Station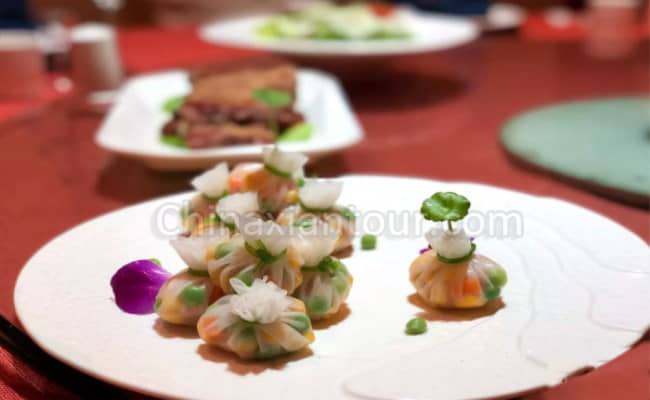 Chang'an Large Stall (长安大排档)
This restaurant presents full Shaanxi characteristics from the decoration to the dishes and the service, which can be seen as the most popular Shaanxi restaurant in Xian without exaggeration. There are also some folk arts, such as shadow puppetry and Qinqiang Opera performed, rendering a cultural entertainment to the customer during their dining time.
Signature dishes: Laozao ice-cream, baked pieces of steamed buns with jujube, a mouthful of delicious noodles
Address: the northwest corner on the 6th floor in Saga Shopping Mall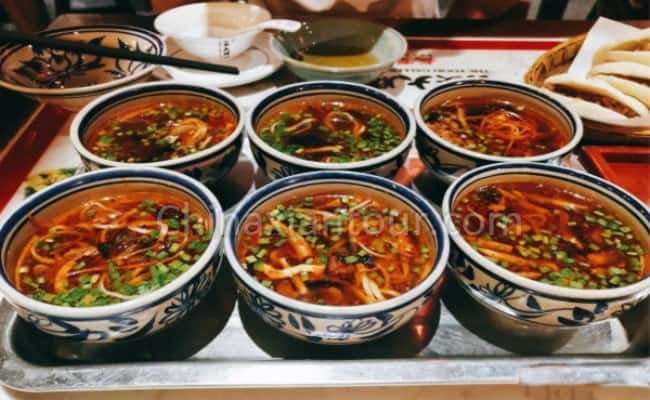 Drunk Chang'an (醉长安)
Drunk Chang 'an is hidden on Shuyuanmen Street that permeates the scent of ink. The environment is elegant and suitable for slow tasting. Ordering a pot of osmanthus wine is an imperative recommendation. The dishes here are more unique, which are refined based on the traditional menu.
Signature dishes: Crispy brush, tripe, Liangpi
Address: No. 56 Shuyuanmen Street, near Yongningmen station