Could you tell us when was the Pagoda built on the Pagoda Hill and how to access it?
Towering on the top of the Jialing Hill across the Yan River in the south of the city of Yan'an the pagoda was initially built in the Tang Dynasty. The brick pagoda of a pavilion style in octagonal shape towers 44 meters high which consists of 9 storeys. It's possible for you to have a bird's eye view of the Yan'an City when escalating onto the top tier. It is the symbol of Yan'an, the holy place of the Chinese revolution and now it has been built into a Pagoda Hill Park.
The Pagoda Hill is accessible by getting on the train from Xi'an to Yan'an or to go there by a special tour coach along the north line (from the railway station or long-distance bus from Shuisi Bus Station), or by commuter from Xi'an to Yan'an (on board the bus from the bus station at Changle Road Middle); however if you go there driving just follow the Xi'an / Tongchuan Class-A highway to cover a distance around 230 kilometers and you'll be there.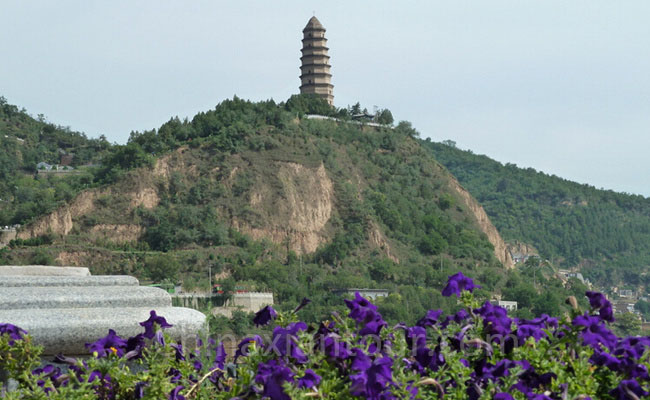 Pagoda Hill