Visit Shaanxi History Museum on Your Own
Shaanxi History Museum is the must-go place for lots of tourists. Because it is in downtown area where traffic is very convenient, quite some people choose to visit the museum on their own. The huge amount of cultural relics are banquet for eyes. More importantly they bear historical info. To make your Shaanxi History Museum more meaningful, editor of China Xian Tour went to the museum on July 22nd to see the latest changes of the museum. In this blog we will share some useful visiting tips.
1. For normal tourists, the visiting time in the museum can be 1-2 hours. While a history lover can stay in the museum for a whole day to see the exhibits in detail.
2. Please do not bring sharps and lighter when visiting the museum. They will be compulsorily kept by the staff at safety check area when you enter the museum. Camera is allowed. Smoking is forbidden in the Museum.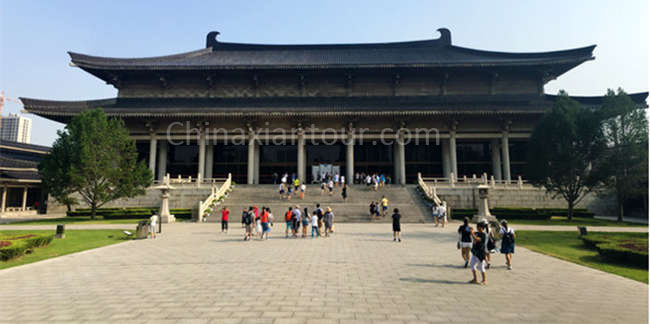 3. Though visitors can get a free ticket buy presenting passport, we advise you buy the ticket with CNY30 per person. At entrance of the scenic area there are several ticket rooms.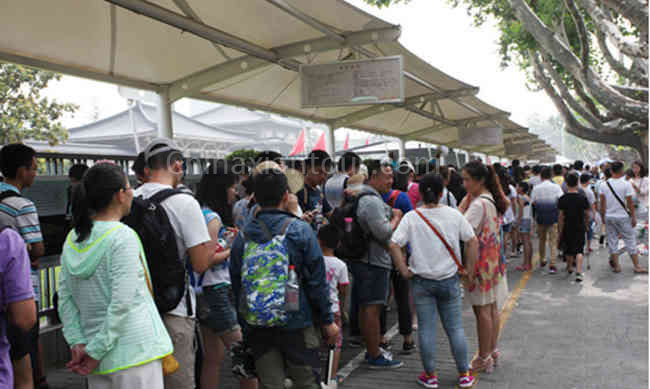 On left hand there is ticket room for free ticket. Usually the line there can be over 20 meters. Especially in weekends and holidays, the long line looks scary. That means you need to wait in line for about 1 hour. It is especially terrible in burning summer days and chilly winter days. Besides, with the free-charge tickets one could see only the 3 regular exhibition halls. On the right hand there is ticket selling room. The ticket cost is CNY30 per person. If you choose to buy the ticket, the waiting-in-line can be shortened to 1-10 minutes. And with that charged ticket, besides the 3 regular exhibition halls, you could also visit the Tang Dynasty Treasure Exhibition Hall where the relics are more delicate.
4. In scenic area there are drinking water taking area. If you plan to stay in the museum for long time, taking a bottle you could get drinking water for free.
5. Some people may also have interest in the Tang Dynasty Murals Exhibition Hall. That exhibition hall charges CNY150 per person. And with this thicket you could visit all exhibition halls: the 3 regular ones, the one for Tang Dynasty Treasure, and the one for Tang Dynasty Murals.
6. Most of relics have literal interpretation in Chinese and English. Personally the editor thinks it is far less to enough. For individual visitors we recommend you rent an audio guide. Fee for the equipment use is CNY 30 per audio guide and the deposit for it is CNY100 each one. The audio can explain in Chinese, English, French, Japanese, etc. Each relic has its code, choose its code in audio guide and then you can listen to the explanation. If you are the group over 4 you can consider hire a museum guide. The museum guide will explain less relics than audio guide but real people's explanation is deeper and more interesting.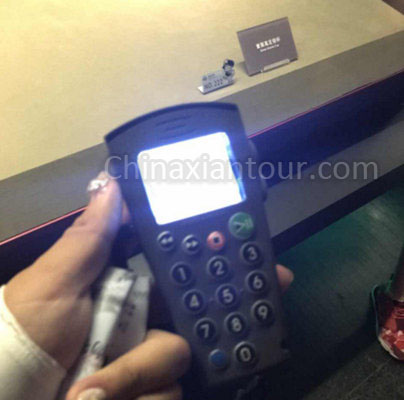 7. If you are tired or hungry when visiting the museum but your visiting is not finished yet. Don't worry! You can go downstairs to ground floor to enjoy a meal. Both local food and Western fast food available. There are also coffee area where you can have a rest. But you are not suggested to do the break when you visiting Tang Dynasty Treasure Hall and Tang Dynasty Murals Hall. A ticket can only enter these two halls once.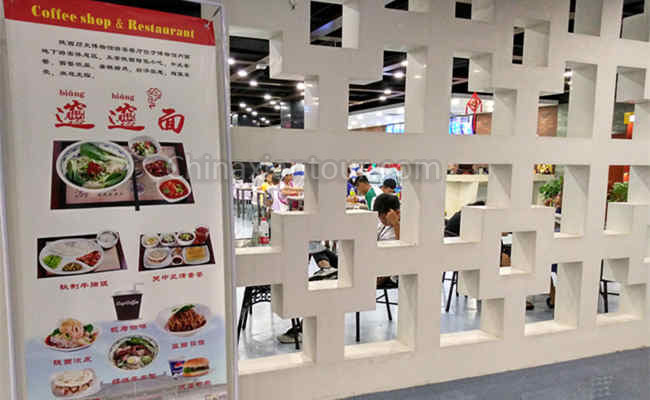 8. At the museum exit gallery there is the shop for tourist souvenirs. The souvenir cost ranges from several yuan to several thousand yuan. If you like you can pick one.