Rainbow Mountain, also known as Zhangye Danxia Geopark, is one of the best photographic sites to travel to. It is a masterpiece of nature, with colorful ridges. Take a guided Rainbow Mountain tour to witness the most beautiful natural palette, with excellent English-speaking guides, experienced drivers, and all tickets.
Speaking of the city Zhangye, the first thing comes up to mind for most peopel might be the splendid Rainbow Mountain which is reputed as a pearl-like place along Silk Road. If you would like to further explore this amazing city, this 2-day Zhangye classic tour will be the perfect choice since it in...
---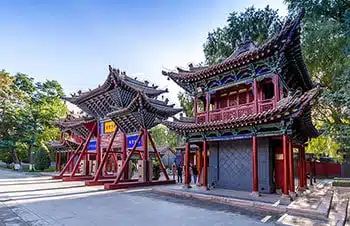 Although Rainbow Mountain has gained a lot fame for the city Zhangye, you still will find other great cultural relics in this amazing place, like the particular-shaped Ice Valley Mountain Scenic Area in another part of Zhangye Danxia National Geological Park, the largest sleeping Buddha statue in Gi...
---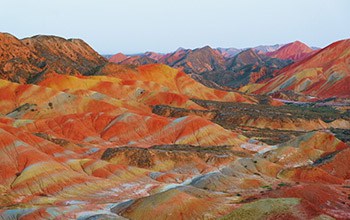 As the symbol of Zhangye city, Zhangye Danxia National Geological Park including the Rainbow Mountain Scenic Area and the Ice Valley Mountain Scenic Area has attracted thousands of travelers from all over the world. This one day tour with inclusive of excellent English-speaking tour guide, experienc...
---
Free Inquiry: