AM: When your arriavl to Xian in the morning, our tour guide and driver will greet you at exit of Xian train station. Your adventure begins with Terra-cotta Warriors and Horses. On the way to the attraction spot, your guide will introduce the history and culture of this ancient city for you to catch a glimpse of reason why so many well-known relics were discovered on this land.
Known as "the eighth Wonders of the world", Terracotta Warriors slept under the ground for 2,200 years before the accidental discovery by local farmers who were digging wells. The life-size terracotta warriors differ from one another in clothing, hairstyle, posture and facial expression. Since its opening to public in 1979, it attracts millions of people from all over the world each year and has become one of the things that represent China throughout the world. a surprisingly high level in sculpture, which is the most significant discovery of the 20th century.
Noon: Lunch in local restaurant.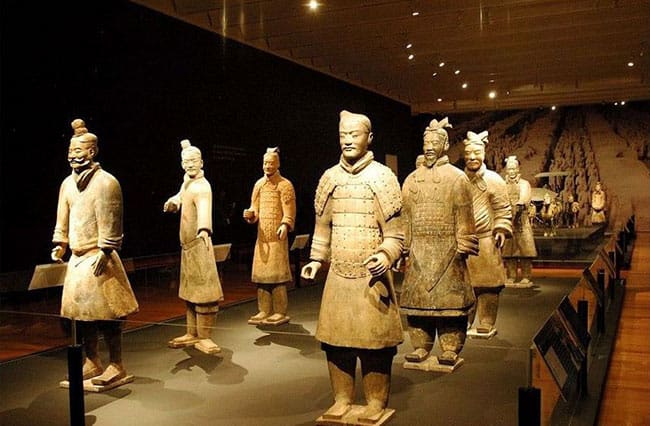 PM: Enjoy lunch at a local restaurant and then head back to xian downtown area for the other hightlights. Ancient City Wall is the most complete preserved and the largest city wall in China. It was built for the military defense in the ancient time. Since it is cycling the city, visitors can ride a bike around the city wall.
Big Wild Goose Pagoda is a well-preserved ancient building and a holy place for Buddhists, one of the pagoda's many functions was to hold sutras and figurines of the Buddha that were brought to China from India by the Buddhist translator and travelers Xuanzang.
After the tour, depart with the guide and driver at airport for flight back to Beijing. Upon arrival in Beijing, meet local driver at the exit of airport and finally end the whole tour with hotel drop-off.