One Day Mengding Mountain Tea Culture Tour from Chengdu
Mengding Mountain, Tiangai Temple

Driver + Vehicle + Private tour guide + Entrance fee + Lunch

Yes
Tour Overview
Are there anything else interesting to do around Chengdu? A tea-picking and tea-making tour at Mengding Mountain Tea Plantation is highly recommended according to our customer feedback. With about 1-hour driving from Chengdu city, Mengding Mountain, boasting the superb tea garden and mountain landscapes, is a real dreamy land for travelers to experience the local tea plantation culture. On the private Mengding Mountain Tea Plantation tour, you will visit the local tea farmer at the tea garden, learn how to pick tea, how to make tea, and the profound local tea history and culture.
Highlights of this tour:
*Learn tea picking, tea making, the Mengshan tea history and culture from the local tea farmers in Mengding mountain.
*Capture the beauty of nature in Mengding mountain and take some pictures.
*With private driver and English guide, as well as our 10+ years experience, you will love your tour and completely feel the magic of this wonderland.
AM: At 08:00, our English speaking tour guide and driver will pick you up from the downtown hotel. Driving around 2 hours, you will arrive at Mengding Mountain, the birthplace of the world's tea civilization and one of the three famous mountains in Sichuan (the other two are Emei Mountain and Qingcheng Mountain).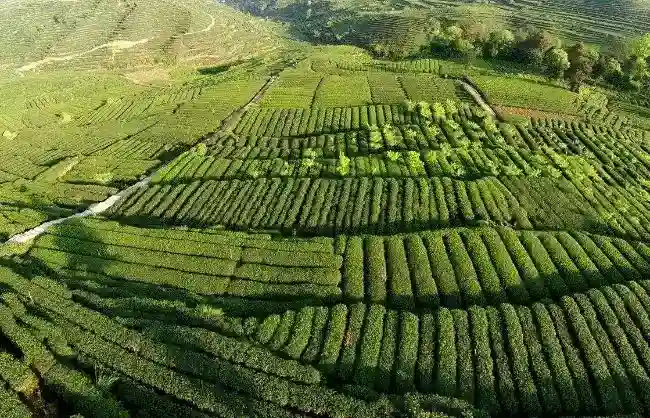 There are lots of things to see in Mengding Mountain! You can take pictures of the largest teapot in the world, rows and rows of tea trees, and gorgeous mountain scenery; you can wander around the Tea History Museum to appreciate the literature, poems, specimens, and tea wares that are true testaments to the great Chinese tea culture; you can sit under the 12 more than 1000-year-old ancient ginkgo trees in the tranquil Tiangai Temple and hear the stories of Wu Lizhen, the world's first tea grower, from your tour guide; you can visit some small tea factories scattered on the mountain to observe tea making process and try different kinds of tea.
Friendly Tips: Picking tea is only available from late March to June of a year, and it was NOT included in our tour package. If you would like to try it, just ask your tour guide for assistance ( optional and at your own expense ).
Noon: Lunch at a local restaurant.
PM: After all these activities, drive around 2 hours back to your hotel. Your One-Day Mengding Mountain Tea Culture Tour from Chengdu ends here.