Azalea on Taibai Mountain
Taibai mountain is the main peak of Qinling Mountain Ranges. It is also the newly acknowledged national AAAAA scenic area in Shaanxi. Recent days azalea on Taibai Mountain is in full bloom. A netizen in Baoji shared a group photos of azalea on the mountain. The various azalea are quite eyeable.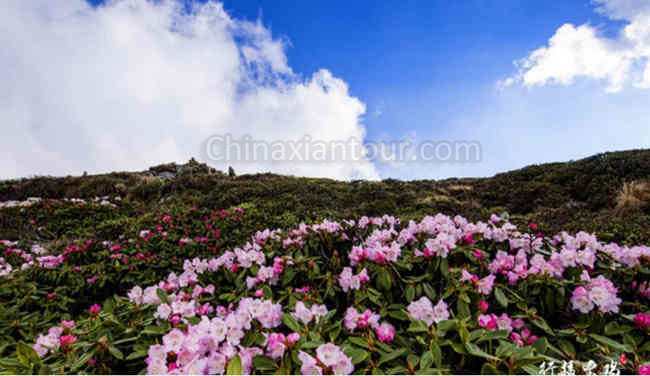 Standing in front of the Shangban Temple and sweeping over, one will see the boundless azalea in their full bloom or in their buds.
These azalea on top of Taibai Mountain are mainly: Rhododendron purdomii, Rhododendron concinnum, Rhododendron fastigiatum, etc.
Every year from Jube to August the various kind of azalea flowers one by one. And they make a azalea sea out of Taibai Mountain. Though a single azalea is not notable at all, the wide spreading azalea add lots of vitality to the mountain top.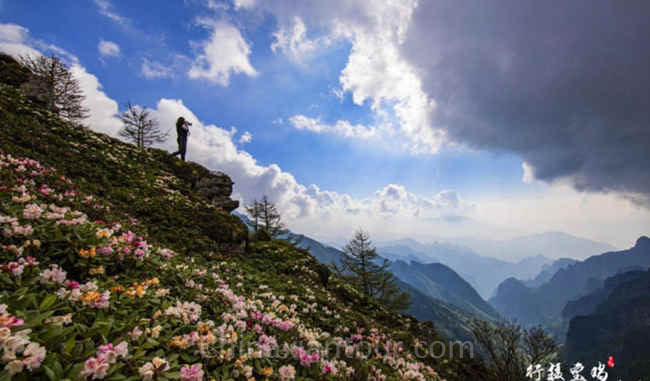 Due to the special geological condition, azalea, a spring flower welcome their full bloom in summer days in Taibai Mountain top. Only if you climb up to the altitude of 2200 meters you could see these pretty wild flowers.