Featured Spots for Xian Side Trips
According to the Report of China Urban Tourism Brand Development Index, which was released by National Academy of Economic Strategy and China Social Sciences Press, Xi'an has been one of the shortlisted level top 10 city for tourism brand overall development.
As one of the most ancient capital city in Chinese history, Xi'an is more renowned for its humanistic and cultural connotation, like Terracotta warriors, Banpo Museum, the Big Wild Goose Pagoda and so on. However, the charm of Xi'an is far more than these attractions. There are some featured places where local Xi'an citizens prefer to go besides Terracotta Warriors.
Yuanjia Village
From xian, it was about an hour's drive to get to Yuanjia village, which is known as the "Guanzhong impression experience". Walking into the village, people are greeted by a picture of a peasant family that resembles the original ecology. There is a sense of traveling through time and space, as if back to the 1950s and 1960s. A half day food tour to Yuanjia Village is popular way to spend weekend among local people.
Many emperors chose Guanzhong area to build their mausoleum, which confirmed that right this place was the beginning of the ancient silk road, also the home of multicultural fusion.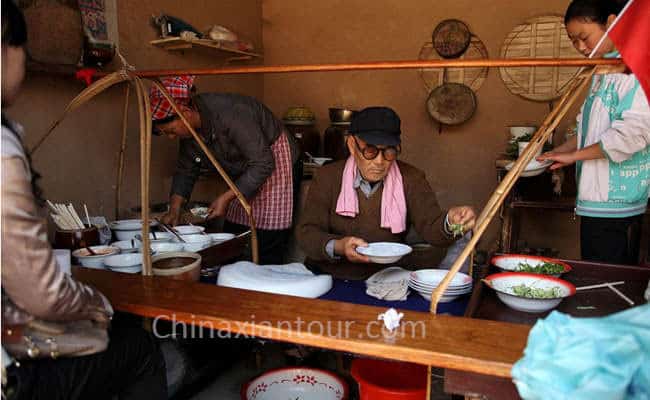 Shahe River Water Street in Zhouzhi 
Shahe River is also named Luoshui River. Luo Valley, its birthplace, was the fiefdom of the third son of the Yellow Emperor, Luoming. Both gun and yu, two famous heroes for controlling water in ancient China were born here. The south bank of Luo Valley Reservoir is still discernible.
Owning the reputation of the First Water Street in China, Shahe River Wetland Park has idyllic scenery. Visitors here are a part of picture, with green stones and willows, as well as thatch bamboo boat.