Hukou Waterfall Becomes Glacierfall in December
In north part of Shaanxi Province there is a place that present different beauty in four seasons. In Spring the ice layer breaks and ice bars fall down. In summer the soaring waterfall shock visitors heart. In autumn the land here is covered by red autumn leaves. And in winter glacier fall takes the place of waterfall. That place is just Hukou Waterfall.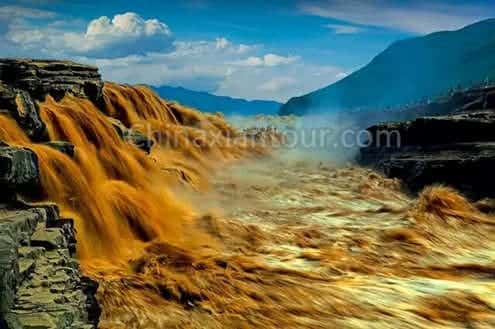 Locating in Yichuan County of Shaanxi Province, Hukou Waterfall is the 2nd largest waterfall in China. Before the Yellow River comes here, it has the 400 meters wide riverbed. While once the river comes to the waterfall area, the riverbed is narrowed to 40 meters and the river jumps into a natural-formed deep notch. There are 8 highlight scenery of the Hukou Waterfall:
Smoke rolls up from sunken
Boat travel on dry land
Rainbow across the waterfall
The yellow waterfall looks more like a mountain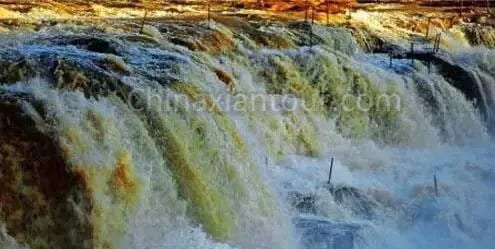 Rains in sunny days
Thunder in dry days
Ice slush hanging on waterfall in winter
Ice covered riverbed in winter
These days is the best time to see the glacier scenery of Hukou Waterfall. See that our clients who did a Hukou Water day tour from Xian shared with us.