Going to Water Park to Escape from Burning Summer Days
In the early afternoon of June 27th, temperature in South Gate of City Wall reached 46℃. It is indeed terrible for outdoor activities. But staying at home all the day can be boring. Then what to do to kill time and search for coolness? Water park wins the champion!
A normal Xian tour lasts about 1-3 days for major attractions: one day for Terracotta Warriors tour, one day for Xian city sightseeing tour, one day for Mt. Huashan tour. And some people may have 1-2 free days in Xian. In the burning summer days going to water parks and stay there for sometime will be definitely worthwhile.
China Xian Tour would like to recommend 2 popular water parks close to Xian to help you spend some cool time in hot summer days.
THEBES Happiness Water Word
It is a classical water park locates close to Qinling Mountain Ranges at south skirt of Xian city. Amusement facilities are quite exciting: Rainbow Sliding Rail, Roller Coaster Sliding Railway and many other aquatic sports facilities will definitely test your courage!
Crazy Tsunami – hundreds of people in the pool to face the 3 meters high swell.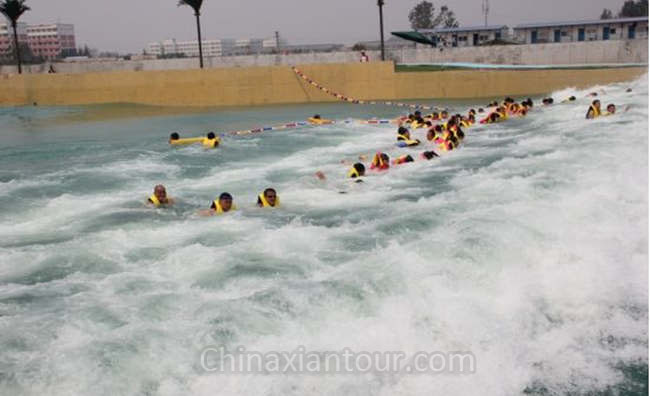 Aerial Floating – Sitting on the skin raft to float around the water park to see each part of the park. During the floating you may meet the hair-raising rip current or undercurrent.
Sliding Match Rail – Maximum 8 people each time to test your sliding seep! The fast and the furious will bring you unprecedented experience.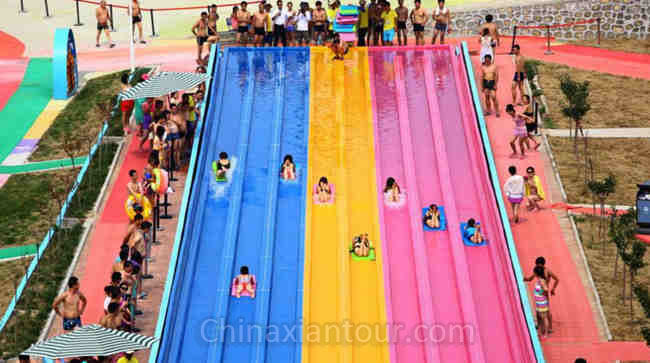 Frantic Loudspeaker – The huge water sliding rail built in the shape of loudspeaker. People will slide from stretching edge of the loudspeaker fast down to smaller mouth of the loudspeaker. The feeling of weight-loss is terrible and exciting.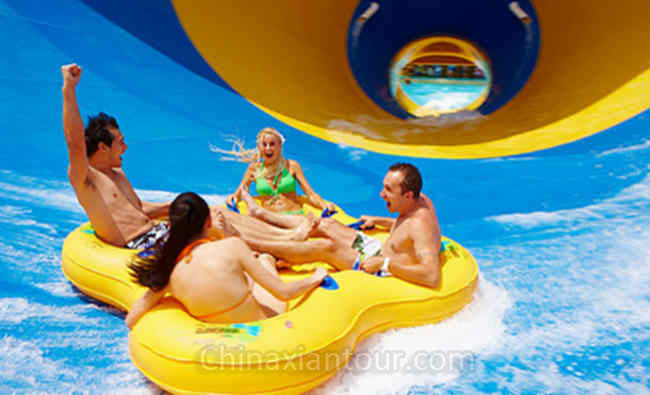 Ocean Wave Pool – Various kinds of ocean waves will rinse off all bad feeling caused of the burning weather.
Baby Water City – Paradise for children to dabble in water. Many gentle amusement facilities set for children are deeply loved by children.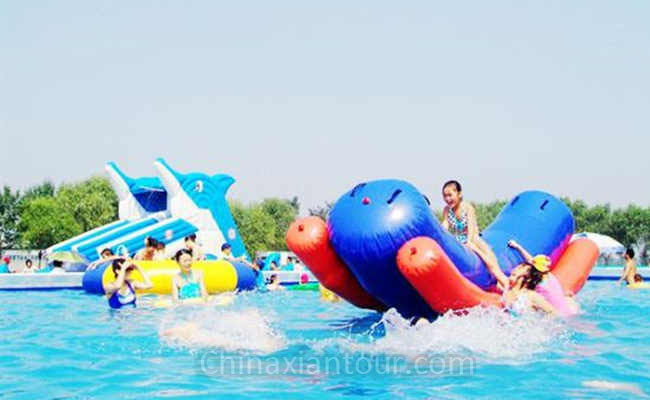 Leisurely Beach – When you get tired, going there to have a good rest.
Aqua – show – Appreciate various amazing aqua-shows performed by domestic and international performers.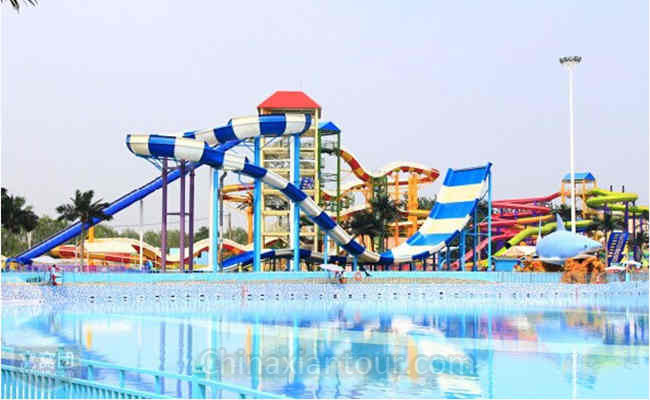 Lewa Adventure City Water Park
Lewa City Water Park is the most welcomed water park in Xian. The water park occupies large area and equipped with lots of amusement facilities. Every people could find the some programs suit their needs. Next to the water park is the Lewa City themed at roller coaster. Of course some funny shows should not be missed.
Taking the Xian Metro Line 2 people could get off at the Yundong Gongyuan Station. Then the free-charge shuttle bus will transfer you to exit of Lewa City.
Amusement activities in Lewa City are similar as THEBES Happiness Water Word. A special activity here is the Water Roller Coaster – The roller coaster with water in the rail. It is the same exciting as the normal roller coaster but it is much cooler!