Night Walking in Further Muslim Quarter
Muslim Quarter refers to the place where Muslim people gather in Xian. Xian natives call it "Hui Fang" or "Fang Shang". Many of the tourists take for Beiyuanmen Street as Muslim street generally. The fact is that in addition to Beiyuanmen, "Hui Fang" also includes a large area such as Big Learning lane, North Guangji Street, Qiaozikou and other popular lanes in local.
Muslim Quarter is always swarming with people in daytime, however, the bustle remains at night when local citizens come out to find some real food. When it comes night, the whole street is wreathed with a strong life atmosphere, also less tourists amid night erase intensely commercial feeling while those stands and restaurants still opening up, with soft light casting on the stone path, which looks totally different from its appearance of daytime.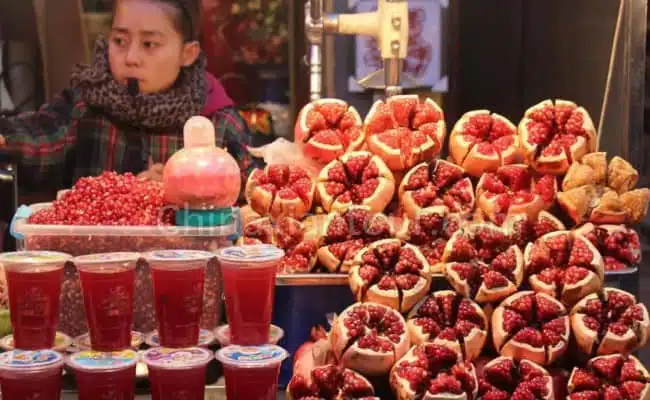 If you have got some eating guides from the Internet or local people, you can explore deeper in other locally-popular streets as mentioned above. There are some  time-honored brand eateries scattered in Hui Fang, which are located in the scope of the Bell Tower and Beidajie, therefore not very far from each other. To be honest, a night tour in Muslim Street will definitely bring you a new memory of Xian.