One Day Urumqi Highlight Tour
Private transfers + Guide + Driver + Lunch + Entrance tickets

Yes
Tour Overview
Benefiting from the special human culture and geographical resources, Xinjiang enchants increasing people to visit with its pearl-like sites in Urumqi, Turpan, Kashgar, Kanas, Ili…Words are too pale to describe the unparallel beauty of Xinjiang. Among which, the visit to Urumqi won't be complete without the gorgeous Heavenly Lake of Tianshan Mountain. This Urumqi highlight day tour, with inclusive of excellent English speaking tour guide, experienced driver and entrance tickets, will bring you a true adventure of mountain-lake scenery as well as local culture and cuisine.
Highlights of this tour:
*Immerse yourself in the breathtaking scenery in Heavenly Lake of Tianshan Mountain.
*Trace Xinjiang's history and culture in Xinjiang Regional Museum.
*Discover some interesting things or local souvenirs in Xinjiang International Bazaar.
*With private driver and English guide, as well as our 10+ years experience, you will love your tour and completely feel the magic of this wonderland.
So happy to have you on our one-day Urumqi highlight tour! Upon your arrival at Urumqi airport/train station, the English-speaking tour guide and driver will pick you up from the exit gate by holding a welcome board with your name.
Your exploration begins with Heavenly Lake of Tianshan Mountain. Heavenly Lake, read Tianchi Lake in Chinese, is an alpine lake nestled against the slope of the snow-covered Bodga Mountain. Heat, the special feature coming with summer is seldom there due to its geographical conditions. Looking out over the scenic area, the white snowy mountains mirroring in the green lake and colorful flowers spotted on the green grassland along the lake, plus the tour guide's commentary to the tale of Queen Mother of the West bringing it some color of mystery, both your eyes and souls will be fully pleased by the pure beauty here.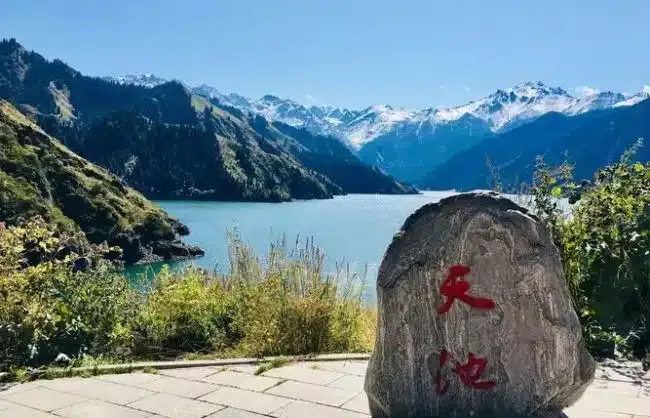 Afterwards, move on to Xinjiang Regional Museum. As the only autonomous region class museum in Xinjiang, Xinjiang Regional Museum houses over 40,000 collections including all kinds of relics and specimens, exhibited in five separate halls. You can find many treasures ever glittering on the famous Silk Road. The No.1 star exhibition in the museum is the unprecedented ancient corpse with even tiny fingernails well preserved.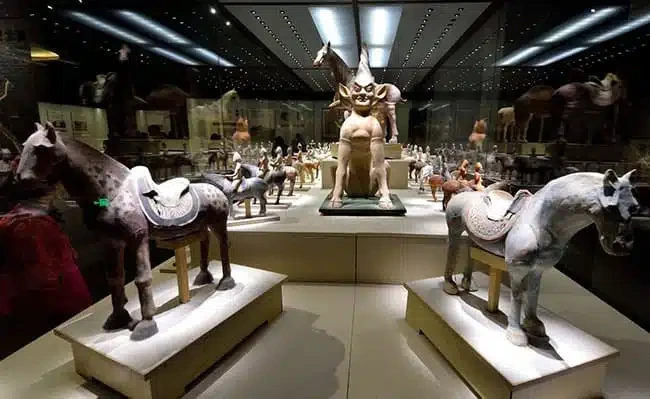 Later, come to Xinjiang International Bazaar to further enjoy the local culture. It's one of the bazaars with largest scale in the world with strong Islam flavor in its buildings. You should not miss this site during your tour to Urumqi, even if you are not going for shopping, you would favor the experience for the strong ethnic flavor here. Eyes are dazzled by an overwhelming of goods in the stalls while ears are excited by the hawking, bewildering you if you are travel through space and time to the ancient silk road to glimpse the prosperous trades between different nations.
Finishing the relaxing sightseeing, you will be dropped off at Urumqi airport / train station / downtown hotel.