The Lama Temple, also known as Yonghe Palace, is located in the northeast of downtown Beijing. It was built in 1694 (Qing dynasty) and the Emperor Yongzheng lived there when he was a prince, and it was changed to a lamasery in 1744. It became the national center of Lama administration at that time. Nowadays, it is one of the largest and well-preserved temple with profound significance of Buddhism in China.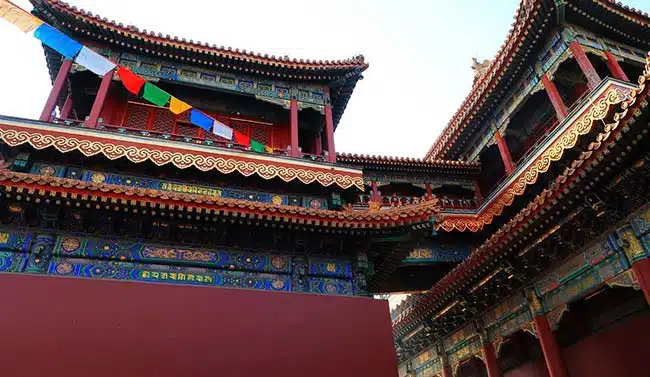 Basic Facts about the Lama Temple (Yonghe Palace)
According to statistics in 1950, it had661 rooms, among which 238 were Buddhist temples.The style of architecture is extremely distinctive, which integrates many ethnic characteristics such as the Han, Manchu, Mongolian and
The whole building of the temple is divided into threeparts:east, middle and west. The main buildings in the middle part are Zhaotai Gate, Yongyou Hall, Yonghegong Hall, Wanfuge Pavilion. the recommended time for visit it is about 1.5h.
There are many art treasures in it, such as wood-carving of Buddhism arts, Sumeru Mountaincast incopper, Wheel of life.
Several Buddhist ceremony and events are held there every year such as Sakyamuni's return to earth day (September 22ndof the Chinese lunar calendar), Vesak Day (April 13th to April 15th of the Chinese lunar calendar), chanting, salvation.
Why Choose to Visit the Lama Temple (Yonghe Palace):  
It is the largest and best-preserved lama temple of Tibetan Buddhism with influential status in Beijing.
The Lama Temple is the cradle of two great emperor of Qing dynasty—one is the emperor Yongzheng (the fifth emperor of Qing dynasty) who lived there and the emperor Qianlong (the sixth emperor of Qing dynasty) who was born there, so it is regarded as treasure place to worship and make believers' dreams come true.
How to Buy Entrance Tickets:
Price of Entrance Tickets: CNY 25
Opening time:
| | |
| --- | --- |
| April 1st – October 31st | 09:00 – 16:00 |
| November 1st – March 31st | 09:00 – 16:30 |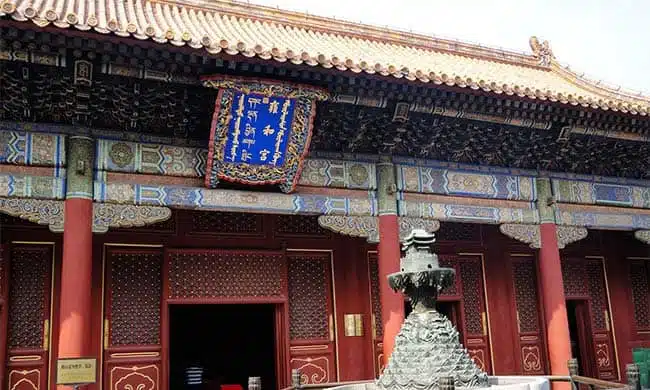 When is the Best Time for the Lama Temple (Yonghe Palace)Tour?
It's suitable for visit all year round.
Tips: Visitors had better avoid the official holidays in China, because many Chinese citizens choose to travel on official holidays. As a result, most Chinese tourist attractions are overcrowded and traffic jams are quite common.
Official Holidays in China
| | |
| --- | --- |
| Chinese New Year | Around January or February |
| Winter vacation | January-February |
| Labor Day | May1st -3rd |
| Summer vacation(for students) | July-August31st |
| Mid-Autumn Festival | Around mid-September |
| National Day | October 1st-7th |
How to get to the Lama Temple (Yonghe Palace ) ?
Take Bus No.2, No.18, No.44, No.62, No.606, No.800, No.858 and No.909, set off at Yonghe Qiao East Station. Take the bus No.116 and No.117 and get off at Yonghe Palace Station. Take bus No.13 and No.684 and get off at Imperial Academy Station (Guozijian Station).
Visitors could take subway line 2 or line 5 and get off at Yonghe Palace Station.