Our Urumqi Kashgar Tours will offer you the best cultural and natural treasures in two of the most impressive tourist cities in Xinjing – Urumqi, and Kashgar. Ranging around 5-6 days, these tours to Urumqi and Kashgar covers many iconic Xinjiang attractions, including Kashgar Old Town, Urumqi International Bazaar, Heavenly Lake, and Karakuri Lake, Id Kah Mosque, Tashkurgan Stone City, etc.
The trace of China Silk Road won't be complete without the visit to Kashgar, the old city with over 2,000 years' history. This tour combining Urumqi and Kashgar by 2-hour flight, including Heavenly Lake, Kashgar Old Town, Id Kah Mosque and Karakuri Lake, will take you to further explore the rich cul...
---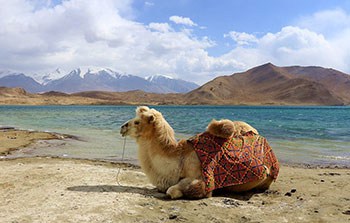 Reputed as Stone City in ancient times, Tashkurgan is one of the artery cities on Silk Route. This 6-day tour includes Urumqi, Kashgar and Tashkurgan, will bring you a life-time adventure of both cultural relics and natural landscapes in Westernmost part of China. You will pass by the holy Heavenly ...
---
Free Inquiry: