Huxian County Tour-An off the Beaten Path Experience
I wanted to take a trip in the rural area around Xi'an. I wanted to take a drive in the country side. I wanted to see farms, villages and meet local folks. I wanted to be able to stop and walk around and take photos.
Rosy suggested a trip to Huxian county where the farmers have been doing peasant paintings. Sounded good.
But it turned out to be much better than I expected. Candy and Mu were wonderful. They understood what I wanted.
  We had lunch in a home which which was garden fresh and delicious. I was given the left overs to take with me for dinner. Candy and Mu were fun to be with. They seemed more like friends than guides. 
This was an exceptional experience. I highly recommend it to anyone who want an off the beaten path experience. 
That is a review by our client who visited Huxian County on Oct 5th. Having been to all classic and highlight attractions in Xian city. She decided to take one day to see country scenery around Xi'an. Though in Oct the country side is less eye-catching than in summers because after the autumn harvest the land is bare, the villages, the friendly peasants, the authentic local life style and folk culture are still so attracting! Then what you can see and do during the day tour to Huxian County? Bellow is some pictures our former clients took.
See the intensive cultivated farm field. 
Take a walk in the village and meet friendly local peasants.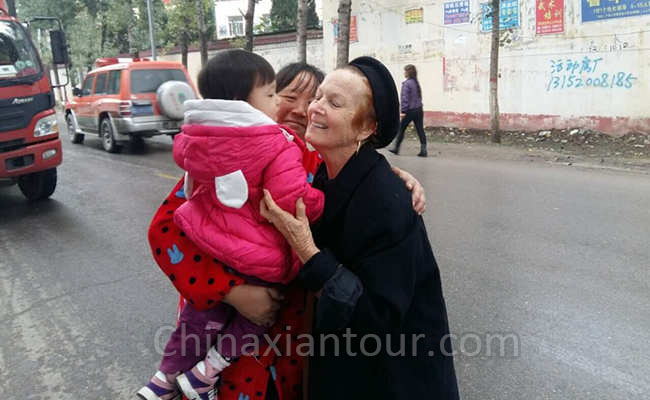 Visit peasant family.
Have lunch in a local family.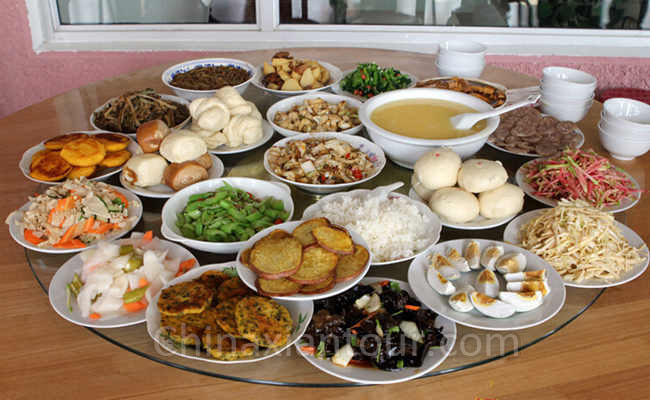 Appreciate peasant paintings.
Watch and participate local folk ceremonies.
Experience some labor work local people did in old days.