Louguaitai Mountain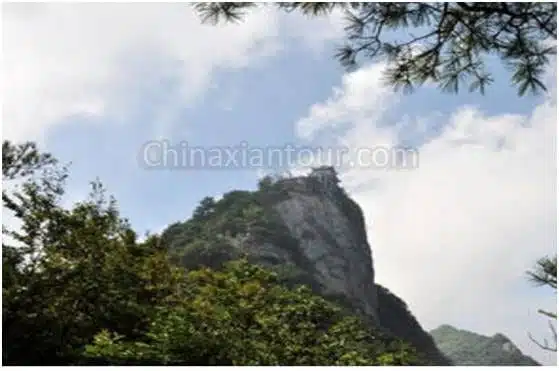 There is a mountain called Louguantai Mountain, also named as "Small Wudang Mountain", about 200 kilometers far from Xi'an, and it boasts beautiful natural sceneries. Louguantai Mountain, located in Fenghuang Mountain of Ankang City, is a famous Taoist Shrine in the south of the Shaanxi province. It is 1886 meters high (about 6187.664 feet). Its precipitous cliffs and charming sceneries can rival with Mt. Huashan and Mt. Huangshan in Anhui Province.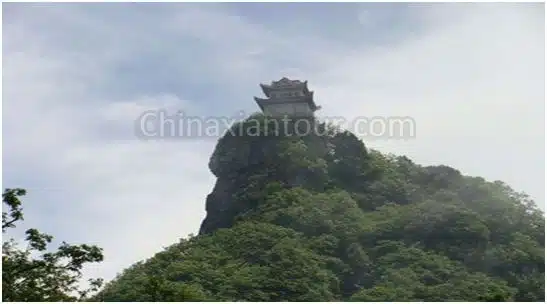 In rainy days, you will see the sight of the flammule on the top of the mountain if you are a lucky bird.
The Zhengwu Temple, standing on the top of the mountain, is rebuilt at the Dynasty of the Daoguang emperor, it is said that the engineer is from Wudang in Hubei province, therefore, the Zhengwu Temple is boasts the both characteristics of Wudang Mountain and the local features.
For thousands of years, people in the south of the Shaanxi province have the belief of Taoism, which has great impacts on people here.
Ziyang County is the second place boasting abundance of selenium in China, the animals and plants here naturally embody the selenium element. And the tea here called Fuxi Tea is also abundant in selenium.