Louguantai Wild Animals Center
Louguantai Wild Animals Center locates at north side of Qinling Mountain which is 70 km to Xian. The center was built in 1993 and now the animal center focuses on rescuing and breeding of rare wild animals. It is also one of the three giant panda rescuing and breeding centers at national level. The center covers a total area of about 5.5 hectares. The center consists of two major parts: arboretum area on east and animal living area on west.
Rare animals like giant panda, golden monkey, lesser panda, takin, white-lipped deer, spotted deer, owl, golden eagle, peacock, black bear, boar, swan, crested ibis, etc.  In 2009 the Qinling Mountain ecological and living resources programe of Asian Development Band planned to invest RMB 0.38 billion in Louguantai Wild Animal Center to built it into the largest center of its kind.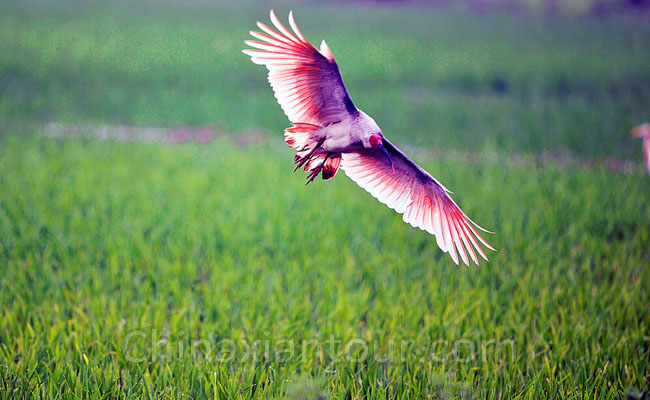 Crestid Ibis
Tours including Louguantai Wild Animals Center:
Find more Xian panda tours by clicking here.