Where to See Panda Nearby Xian
Giant panda is loved by lots of people due to its lovely appearance and rarity. Only in China one can see pandas living in natural environment. To have a glimpse of the lovely creatures, many tourist take a flight or train to Chengdu because here is the best developed panda rescue and breeding base. In a few years later, things will change. Chengdu will not be the only best place but one of the best places to see pandas.
In early March, Shaanxi province forestry department announced that the plan to build a national park for giant pandas across Shaanxi, Gansu province in the northwest of the country and Sichuan province in the southwest was approved by the central government. In these areas there are 33 groups of pandas lives in the wild in China.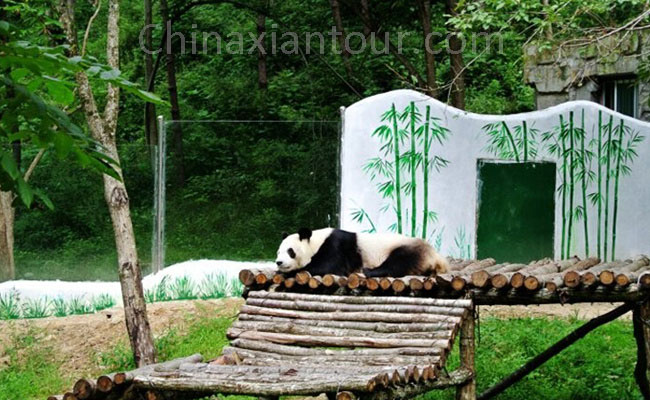 The 27,134-square-kilometer park will be engaged in protection of the species and habitat preservation. Qinling in Shaanxi province is home to 298 wild pandas, the department said. It will be divided into protected, habitat restoration and tourist areas. That means after the park built, it will send only about 1-1,5 hours by car from Terracotta Warriors and Horses to Panda Park.
At present there are two places to see pandas: Louguantai Panda Rescue and Breeding Center and Foping Panda Valley. A panda tour to there from Xian spend usually one whole day. In Louguantai Panda Rescue and Breeding Center one can see pandas living in natural environment instead of been kept in cottages. In 2015 and early 2016, the pandas was isolated from public due to canine distemper. Foping Panda Valley is another most welcomed places because here beside the pandas, the lovely and naughty is also much interesting to see.