The best time to visit Shanghai is autumn (October to November) and spring (March to May). Good weather conditions, including less rain and warm temperatures, greatly encourage tourists from home and abroad to plan a travel to Shanghai for plenty of exciting outdoor activities.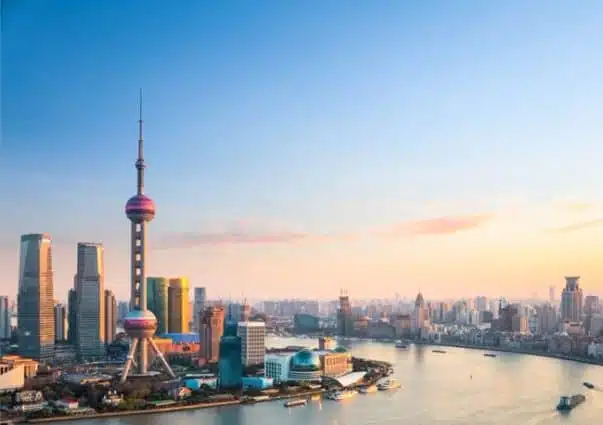 In autumn, appreciate and take photographs of colorful landscapes when the streets and alleys of Shanghai are decorated with golden, red, or yellow fall foliage. And also you can enjoy delicious hairy crabs this season. Blooming flowers like cherry blossoms, tulips, and peach blossoms make the metropolis of Shanghai even more attractive in spring as well.

Time Better to Avoid in Shanghai
The "Plum Rain Season" in Shanghai usually lasts from mid-June to July, when the weather is humid and muggy, which is quite uncomfortable for traveling.
From July to August, the summer vacation for Chinese students is the busiest travel season in Shanghai. A large number of people in the scenic spots will likely bring you a bad travel experience. This period is also the hottest time in Shanghai, and the humidity and sultriness will make your journey even more difficult.
Although October is the best month to travel, you are advised to avoid planning trips to Shanghai from October 1 to October 7 (National Day holiday) as the heavy traffic and crowds of tourists would make you waste a lot of time waiting.
Peak Season & Slack Season in Shanghai
Peak Season – March to October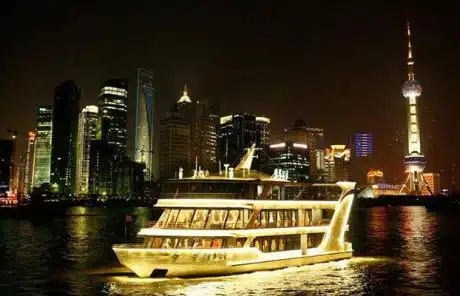 The peak travel season in Shanghai usually lasts from mid-March to mid-November, during which one can feel the warm sunshine in spring, escape the heat in forest parks in summer and revel in the golden leaves in autumn. However, you should anticipate that you will have a greater travel cost in transportation and accommodation during this time period.
For some popular activities, Huangpu River Night Cruise and Botanical Garden Flower Viewing, you'd better arrive at your destination early to avoid long queues draining your patience. In addition, we want to tell you that July and August are the hottest and wettest months in Shanghai. It is recommended that you wear breathable, quick-drying clothes, and prepare sunglasses, umbrellas, and sunscreen.
Slack Season – Late November to February
The slack season for visiting Shanghai is usually in winter months from December to early February when the temperature drops abruptly, sometimes as low as 0°C (32°F), which is very unfriendly to outdoor activities. Therefore, Shanghai receives fewer tourists during this time than other seasons.
Advantageously, you can get great discounts on hotels and air tickets if you choose to travel to Shanghai in the winter season. Due to the cold weather, there will also be a significant drop in the flow of people in the scenic areas, which is beneficial for you to enjoy a slow-paced tour.
Shanghai Temperature by Month