Shanxi Travel Guide
Shanxi is a province located in northern China, known for its rich history and cultural heritage.
With a total area of approximately 156,300 square kilometers and a population of over 36 million people, Shanxi is home to numerous historical sites and natural attractions, including the famous Yungang Grottoes, Mount Wutai, and the Hukou Waterfall.
The province is also renowned for its coal reserves and has played a significant role in China's industrial development over the years.
Chinese: 山西 shān xī
Location: Northern China
Population (urban area): 34,814,000
Why Visit Shanxi?
Shanxi offers a glimpse into ancient Chinese architecture and civilization, with 452 national important cultural relics – the most in China – including the UNESCO World Heritage Site of Pingyao Ancient City, once a financial hub in the Ming and Qing dynasties, and the Yungang Grottoes, a magnificent Buddhist art display with over 50,000 statues carved during the 5th and 6th centuries.
Nature lovers will appreciate Shanxi's scenic landscapes, including mountains, rivers, waterfalls, and caves, such as the Hukou Waterfall – the second-largest waterfall in China and the world's only yellow waterfall – and Mount Hengshan – one of the Five Sacred Mountains of Taoism, where visitors can marvel at the Hanging Temple, a unique temple built into a cliff.
Shanxi's rich folk culture is a unique reflection of its geography and long history,with local festivals such as the Pingyao International Photography Festival, the Datong Yungang Culture and Art Festival, and the Mount Wutai Buddhist Music Festival, providing opportunities for visitors to experience the local culture. Additionally, Shanxi's cuisine is a must-try, featuring local specialties like Shanxi noodles, vinegar, tofu, and fried cakes.
Top Travel Destinations in Shanxi
Top Things to Do in Shanxi
Explore the ancient city of Pingyao: This UNESCO World Heritage Site is an incredibly well-preserved example of traditional Chinese architecture and culture.
Visit the Yungang Grottoes: Marvel at the stunning Buddhist art and over 50,000 statues carved into the rock faces of these impressive grottoes.
Hike Mount Wutai: This mountain is one of the Four Sacred Mountains of Chinese Buddhism and boasts breathtaking views and unique temples.
See the Hanging Temple: Located on a cliff face, this temple is a marvel of engineering and architecture.
Visit the Hukou Waterfall: The second-largest waterfall in China is a stunning sight, and visitors can take a boat ride for an up-close view.
Tour the Qiao Family Compound: This well-preserved traditional courtyard residence provides a glimpse into the life of a wealthy family in ancient China.
Read more Top Things to Do in Shanxi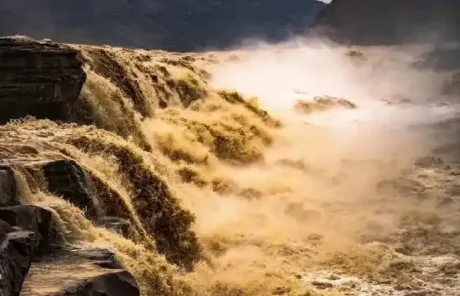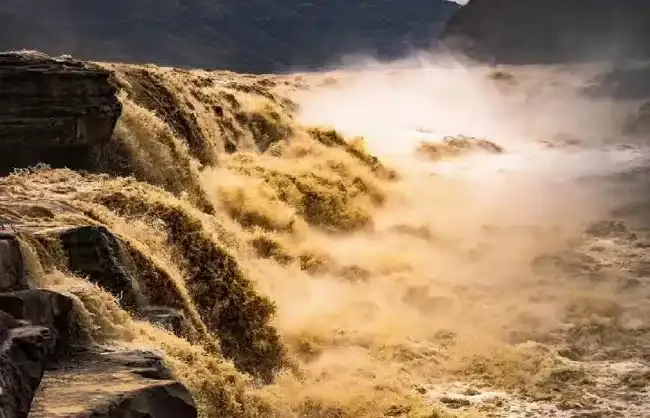 History of Shanxi
Shanxi has a rich and fascinating history that spans thousands of years. The region was inhabited by various ethnic groups, including the Xirong and Donghu, before the emergence of the Zhou dynasty in the 11th century BC. During the Warring States period (475-221 BC), Shanxi was divided into several small states, and it was during this time that the famous philosopher and strategist Sun Tzu wrote "The Art of War."
In the Qin dynasty (221-206 BC), Shanxi was incorporated into the empire, and it became an important transportation hub due to its location on the Great Wall. During the Han dynasty (206 BC-220 AD), Shanxi prospered and became a center of trade and commerce, with the famous Silk Road passing through the province.
Shanxi Weather
Shanxi has a temperate continental climate with distinct seasons. The summers are warm and humid, with temperatures ranging from 22°C to 28°C (71°F to 82°F) in July and August. Winters are cold and dry, with temperatures ranging from -8°C to 3°C (17°F to 37°F) in January and February. Spring and autumn are mild and pleasant, making them the best times to visit, with temperatures ranging from 10°C to 20°C (50°F to 68°F).
Shanxi receives most of its rainfall in the summer months, with occasional thunderstorms and heavy rainfall. The autumn and winter months are typically dry, with occasional snowfall in the northern parts of the province.
The best time to visit Shanxi is during the spring and autumn months, from April to June and September to November, respectively. During these seasons, the weather is mild and pleasant, making it ideal for outdoor activities and exploring the region's historical and cultural sites.
In the spring, the weather is comfortable, and the flowers and trees are in bloom, creating a beautiful landscape. The autumn months are characterized by clear skies and cooler temperatures, making it an excellent time for hiking and outdoor activities.
Read more Shanxi Weather
Shanxi Transportation
How to Get to Shanxi
By air: Shanxi has two major airports, Taiyuan Wusu International Airport and Datong Yungang Airport, which offer flights to major cities in China, including Beijing, Shanghai, Guangzhou, and Xi'an, as well as some international destinations.
By train: Shanxi has an extensive railway network, with high-speed trains connecting major cities within the province and to other parts of China. Taiyuan is the main railway hub in Shanxi, with direct trains to Beijing, Shanghai, Xi'an, and other major cities.
By bus: Shanxi has a well-developed bus network, with regular bus services connecting major cities and towns within the province and to neighboring regions. Long-distance buses are also available from major cities in China to Shanxi.
Shanxi has an extensive railway network connecting major cities and attractions like Taiyuan, Datong, Pingyao, and Wutaishan. Visitors can choose to travel by high-speed or normal trains from nearby cities like Beijing, Xian, or Luoyang. Trains are cheaper and more reliable than flights, but they are slower and less comfortable.
Shanxi also has many long-distance bus stations offering buses to other provinces or cities within the province, making it a good option for those traveling to remote or rural areas like Hukou Waterfall or Hanging Temple. While the bus is often the cheapest way to get around Shanxi, it can be uncomfortable and less safe.
Taxis and private cars are widely available in Shanxi and are the most flexible and convenient way to get around the cities or attractions. However, they are also the most expensive and time-consuming option. Visitors can negotiate the price with the driver before getting on the car or book a private car service online in advance.