Luxurious Silk Road Tour with Silk Road Express Train
As it becomes increasingly warmer, Silk Road tour welcomes its peak season. A Silk Road tour usually covers more than half territory of China and it can be 10-15 days for a normal Silk Road tour. To shorten the time for traveling, flight will be the prior vehicle for inter city transportation. But to save cost or ensure the sight seeing time, early morning and late night flight are the most used. And these flight can make tourists quite tired. But is taking the normal train for the Silk Road tour, the time in train is much long and can be really boring!
Now it changes! The Silk Road Express Train which is specially set as a sightseeing train for Silk Road tour can solve your those concerns. The Silk Road Express train was voted top of 25 luxurious train tours in the World Train Travelers Association. With this Express train you will enjoy a much relaxed, interesting and comfortable tour. And the cost will not be much higher than a normal Silk Road tour by flight. First let's see what is said in its brochure:
Safety, is the commitment
Comfortable environment, is the pursuit
Warm service, is the goal
Since 1992, the world's unique train tours
Shangri-La Express, open your dream journey in China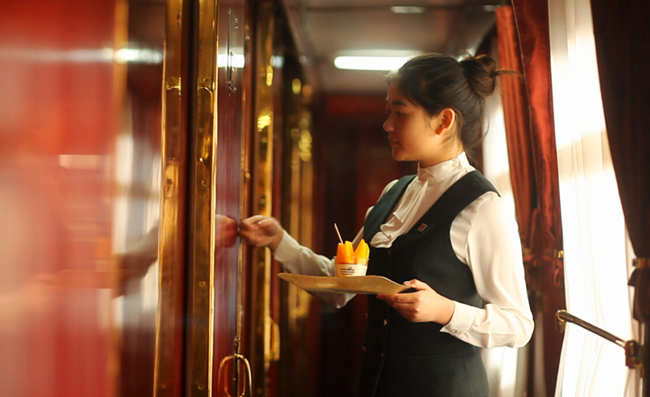 Why it is called luxurious express train? Warm and comfortable environment is the main key in traveling. The facilities and cabin services can give the answer.
Gold Cabin 
Our modern style Golden Cabins were designed and made by natural oak wood. The soft palm mattress will give you the most relax rest.
Diamond Cabin 
The most deluxe cabin on the express train is Diamond Cabin. Traditional Oriental Express design with redwood furnishing and brass hardware absolutely give you superior private retreat. It includes a "Pullman" table and cozy armchair alongside. A large picture window that you can look out China's ever-changing scenery. Especially in our two deluxe Mahogany cabins they conveniently provide a private shared washroom. The train provide 24-hour cabins services. The staffs will bring the fresh local fruits to your cabin every day while you are on the day trips of sightseeing. Comfortable facilities and the warm cabin services bring you the enjoyment of traveling and resting.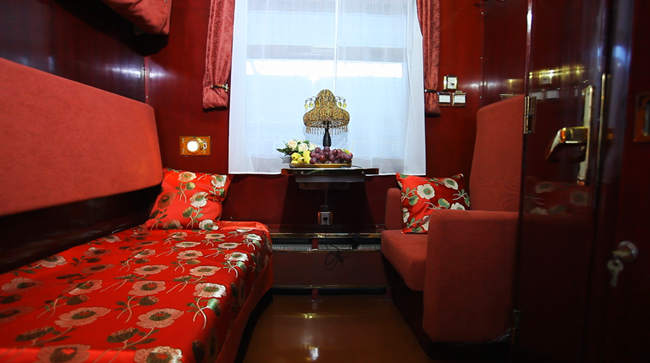 Restaurant Car
How can a great trip without delicious healthy food? There are two dinning coaches on the Shangri-La Express. The dedicated chefs will prepare continental breakfast to start your day. Then they will pick the finest, fresh local ingredient to make wide range of authentic Chinese specialties lunch and dinner. The meals will be accompanied by selections of Chinese wines, soft drinks, Chinese tea and coffee.
Bar Car 
Equally special is the unique ambience of the piano bar car where our resident pianist is always happy to take requests. The bar is the perfect place to get to know your fellow passengers or simply kill time, reading or taking in the scenery while enjoy your favorite drink.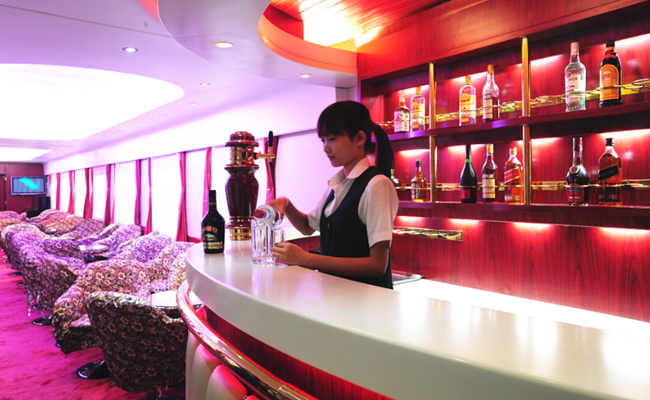 Shower Car 
During the long journey taking shower can be a big concern. On the Shangri-La Express shower cars are set. In 2009, the express train set the world class shower car. The shower car has nine private shower rooms including separate amenities of dressing table, build-in vanity and a cozy sofa. In addition, both end of each carriage are equipped with Western toilet and washroom.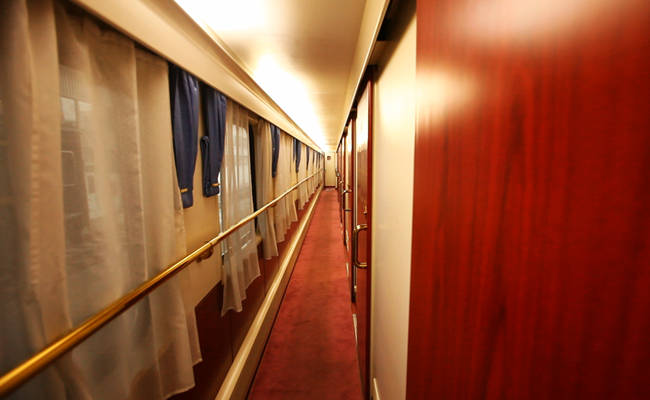 Are you ready to start a dream journey? There are 7 Silk Road train tours by Express Train with different departing date and duration waiting for you!
10 Days China Silk Road Group Tour by Train A
10 Days China Silk Road Group Tour by Train B
10 Days Tibetan Region & Silk Road Group Tour by Train A
10 Days Tibetan Region & Silk Road Group Tour by Train B
11 Days Tibet & Silk Road Group Tour Train A
11 Days Tibet & Silk Road Group Tour by Train B
13 Days Tibet & China Silk Road Group Tour by Train