Spend Night Time in Muslim Street
In the burning summer days, most people refuse outdoor activities in day time. Only when the evening comes they go out. Then what to do to make the evening time happy and interesting? Lots of tourists and local people living nearby Bell Tower choose the food tour to Muslim Quarter. These days the street seems more crowded.
What attracts people to the crowded street? The answer are the food and the liveliness here.  When the night approach, lots of local people and tourists will come to Drum Tower. And their final destination is the Muslim Street locating north to the Drum Tower . After a whole day tiring sightseeing they need to reward themselves with food and drink. Muslim Quarter is an excellent stop for both view and stomach.
Take a photo in front of Drum Tower.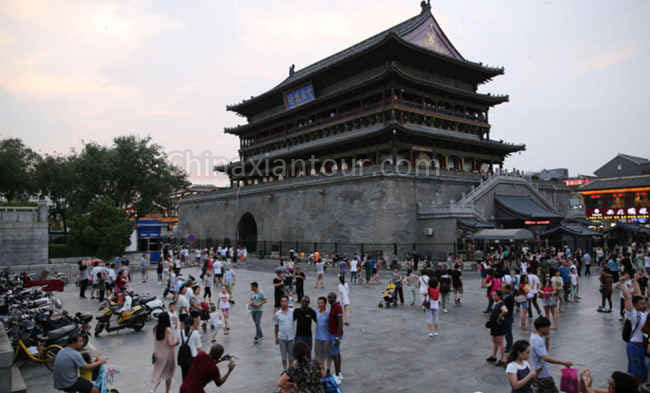 Stand at the entrance of Muslim Quarter and take a photo to record the bustling crowd.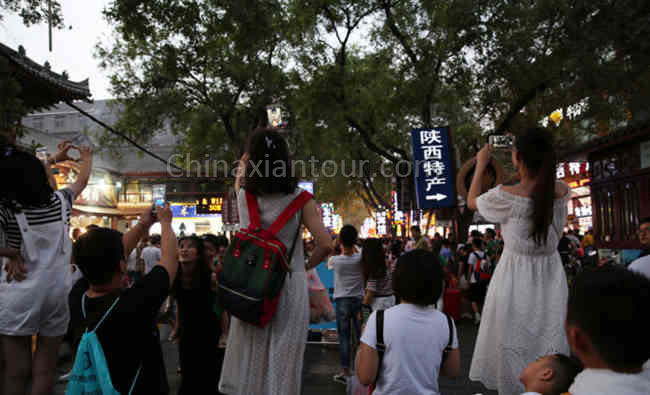 Wait in line to buy toasted mutton.
To buy some fermented Toufu people also need to wait in line.
Take a toasted sleeve-fish and roam in Muslim Street.
Roujiamo (Chinese Hamburger) is the must-try for tourists.
The mom waits in line for cate and baby fall asleep.
When the Muslim Quarter is most crowded the sweepers are also the busiest.