Top Places to Go in June in China
In China, June marks the beginning of summer when the stunning natural beauties are paired with bulk festival activities. In some remote or mountainous areas, the weather will be comfortable enough for outdoor adventures.
Just scroll down to get inspired by our list of best places to go in June in China.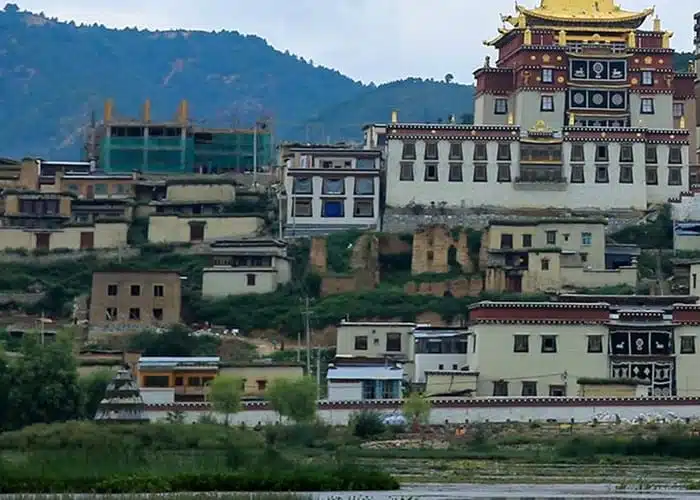 1. Shangri-La
Around Shangri-La, the copious wildflowers, picturesque lakes, deep canyons, and peaceful snow-capped peaks mean this is the perfect time and spot for plateau hike and adventure; the various Tibetan lamaseries and Buddhist temples mean you can experience the exotic Tibetan customs and culture. You can also make time for the Baima Snow Mountain National Nature Reserve to encounter snub-nosed monkeys (a national first-class protected animal) and other large ranges of flora and fauna.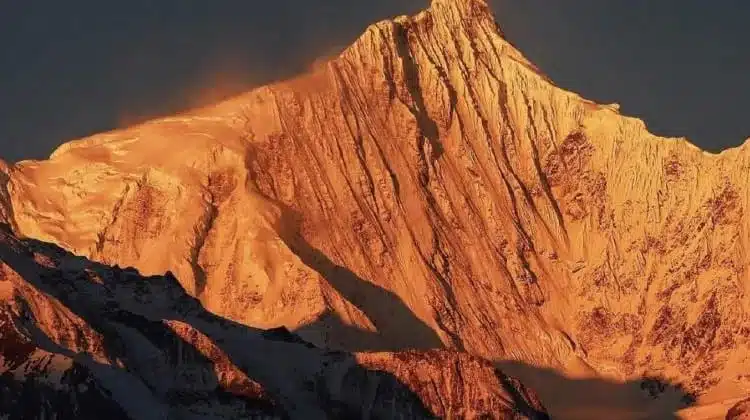 2. Inner Mongolia
If a grassland trip with horse riding and bonfire party is what you want, then look no further than Bayanhushuo grassland. A well-preserved grassland scenic spot, it is the place where Sabin Festival (on June 18th) was held. During this period, traditional folk activities are held, including horse racing, tug of war, archery and other competitions, folk song and dance performances, and a lively bonfire party in the evening.
3. Qinghai 
June is the time to set foot on the vast and beautiful bold land of Qinghai. Far more than cool weather, it is on this list due to its many high-altitude grasslands, crystal plateau lakes, barren snowy mountains, rich Tibetan culture, and a big chunk of nomads.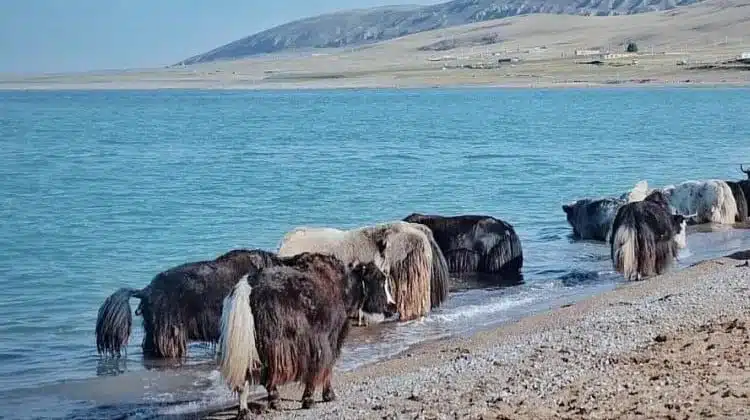 4. Guizhou
A natural and cultural gem in China, Guizhou remains largely unknown to many foreigners. It is the home of 55 ethnic minority groups, being endowed with lots of natural and cultural features: green hills and valleys,  various exotic costumes, artistic songs and dances, traditional intangible cultural, peaceful countryside villages,  etc.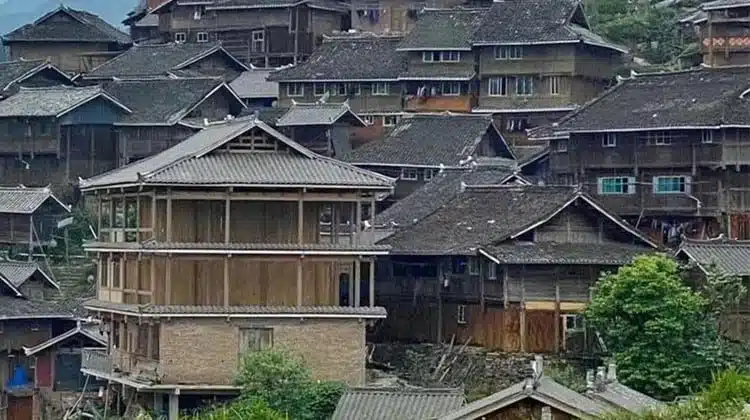 5. Sanya
If golden beaches, a gentle sea breeze, blazing sunshine, a clean environment, a tropical climate, and lazing in a hammock is your style, then Sanya should be your ideal choice. June is not yet its apex of tourist season but offers you a chance to benefit from a more affordable price and less bustling atmosphere.
Main attractions in Sanya include Yalong Bay, Dadonghai Beach, Tianyahaijiao (the end of the sky and ocean), and Nanshan Temple.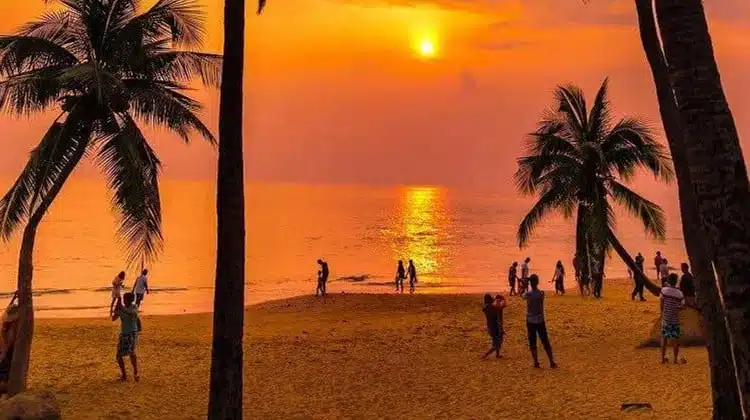 6. Zhangjiajie
Highlighting outstanding geological features and fabulous natural beauty, Zhangjiajie National Forest Park was listed as a UNESCO World Heritage Site and draws a savvy crowd from around the world. June is the perfect time to visit Zhangjiajie for avoiding the sweltering summer heat and enjoying picturesque mountainous scenery and fresh air.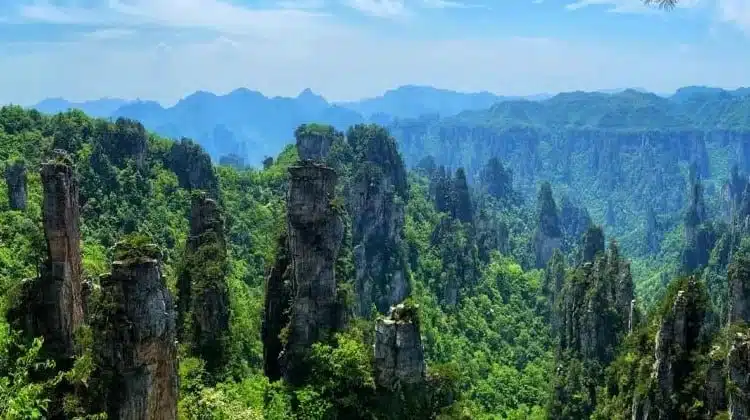 7. Dunhuang
A bright star on the Silk Road, Dunhuang will entertain you with series of wonders that are much different from usual architectures and nature sightseeing. In Dunhuang, you can not only marvel at ancient grottoes, exquisite murals, grand Buddhist status, and the remaining ruin of the Great Wall, but also explore Echo Sand Mountain where golden dunes and green oases coexist in harmony. In addition, many addictive desert activities are also available.
After your visit to Dunhuang, you can easily extend your trip to other famous destinations on the Silk Road.
8. South Xinjiang
Locating in the remote land of Southwest China, South Xinjiang (Nanjiang) receives fewer crowds and still remains its holiness and mysteriousness. The unique geographical environment left a pretty dry landscape and wonderful natural sights, the multiple ethnic groups left its entrancingly diversified culture and historical sights.
You will be surprised by grape fields and air-drying houses in Turpan, see local storekeepers are busily making knives or instruments in their shops in Kashgar.
Visiting South Xinjiang in June, many local special fruits and food will be waiting for you!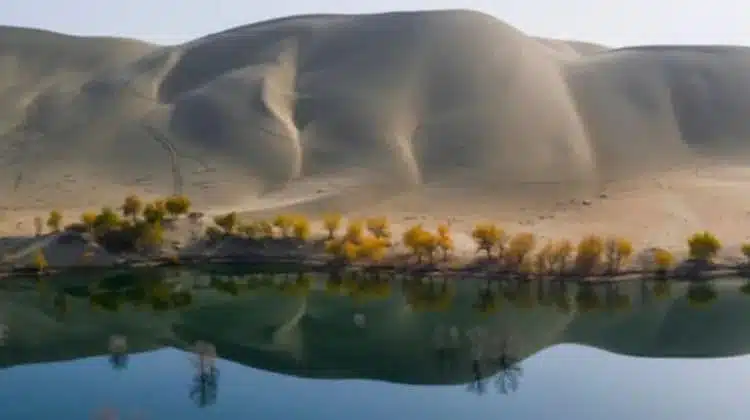 9. Yangshuo, Guilin
Natural landscapes along rivers in Guilin are at their most stunning and abundant during this period. Compared with the popular Li River, its tributary Yulong River sees fewer visitors, meaning you can spot the fantastic Karst mountains and awe-inspiring natural scenery by quiet rafting.
You also stand a chance of rafting along the Longjing River in Xingping Town. With a large water level difference, the raft ride here is more thrilling and will take about 2 hours.
10. Miluo, Hunan
The birthplace of the Dragon Boat Festival, Miluo locals regard the festival as grand as Spring Festival. So it is, no doubt, the best place to experience authentic Dragon Boat Festival activities. Besides the dragon boat race, eating Zongzi, singing old opera, inserting wormwood, you also get a chance to see large-scale sacrificial activities in Qu Zi Temple.
The lively dragon boat races are also held in other nearby ancient towns like Fenghuang.
Note: The Dragon Boat Festival is on the fifth day of the fifth lunar month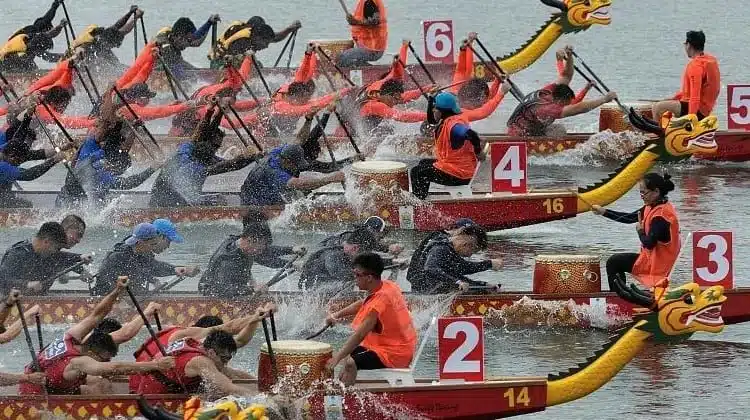 Get ready for your summer trip!