The Great Mosque lies in the Huajue Lane close by the northwest the Drum Tower. Together with another great mosque located in the Daxuexi Lane they are known as the two oldest mosques in the ancient city of Xi'an. As the mosque lies to the east of Daxuexi Lane it is gain known as Eastern Great Mosque.
Special features: In the mosque compound the main building faces east and the compound is a rectangle of 250 meters by 50 meters, covering an area of approximately 12,500 square meters. According to a Tang tablet the Great Mosque was founded in 742 in the flourishing period of the Tang Dynasty, but the present mosque dates from the 14th century. Divided into four courtyards from west to east it recedes by and by into deep seclusion with hall, arbor, pavilion and platform disposed in an elegant order.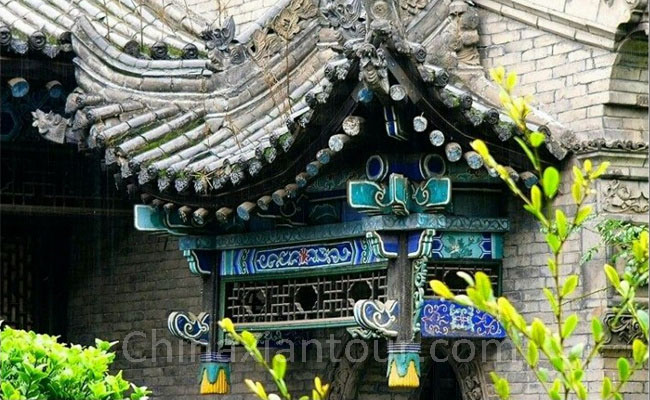 Great Mosque
Treasures: Kept in the mosque is a wooden archway of nine meters high, which was built at the beginning of the 17th century. With the slightly upturned ledges covered in glazed tiles it is decorated with quaint carvings. The 2nd courtyard features the authentic calligraphy works by Mi Si of the Song Dynasty and Dong Qiehang of the Ming. With virile strokes in an elegant style they are known as masterpieces in the art of Chinese calligraphy. The third courtyard is a Stele Hall square meters able to take in 1,000 people for doing religious services. And in the hall are more than 400 pieces of well-shaped paintings in Arabic scripts and patterns of varied designs and styles.structure: Primarily shaped in Chinese national style the interior of the Great Mosque is strictly laid out in line with the Islamic principle. The carved caissons and motifs in the hall are all carved in Arabic scripts. The wen-knit combination of the traditional Chinese architecture with the typical Islamic styles is acclaimed by a lot of people as the acme of perfection. Therefore, the mosque was listed by the Organization of Education, Science and Culture of the United Nations as one of Islamic cultural relics
Clustered round by old houses and narrow lanes of the Muslim community in the city the mosque is still very active with about 500 believers praying there on weekdays but it pulls together some 2, 000 on Fridays.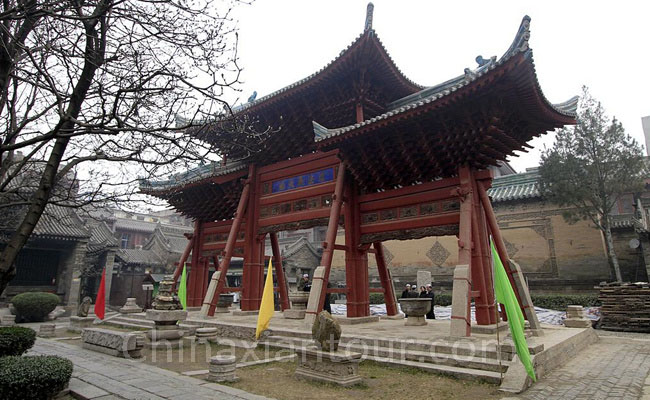 Great Mosque
Tours including Great Mosque:
Xian Day Tour of Terracotta Warriros and Great Mosque
2 Days Essence Xian Tour Package
Read more related tours by clicking here.