Half Day Chengdu Panda Tour
Private tour guide + Driver + Vehicle + Entrance fee

Yes

Start from

$50

per person
Tour Overview
Why Chengdu has attracted millions of tourists come to visit? There is no doubt that lovely panda is the main reason. This half-day panda tour will lead you to meet pandas in Chengdu Giant Panda Breeding Research Base. You will see pandas in close distance and get rich knowledge about panda's life. Moreover you will have chance to do something for them. If you are curious about panda, just pick this tour and follow us to explore them.
Highlights of this tour:
*Prepare food and feed the lovely pandas at a very close distance.
*Watch a documentary about panda.
*Clean panda's room and sports places.
*Post postcards with the panda postmark at the Panda State Post Office.
*Challenge your taste bud to enjoy the real Sichuan cuisine.
*With private driver and English guide, as well as our 10+ years experience, you will love your tour and completely feel the magic of this wonderland.
Sichuan is known as the home to giant pandas. Today you will explore Chengdu Giant Panda Breeding Research Base to see the long-waited cute pandas. There are giant pandas of all ages from baby pandas to adult pandas, and you will also have chance to see the more active red pandas. You will have a lot of fun to watch the lovely creature sleeping, eating and playing. They will definitely melt your heart.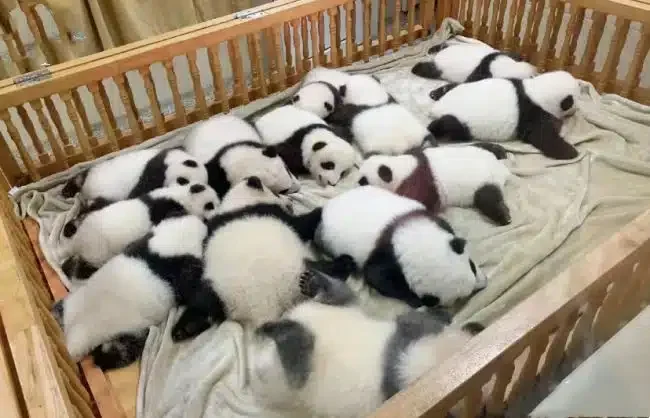 Arriving in the panda center you will get a close look at pandas in their different life stage: the infant pandas, the baby pandas, the young adult pandas and the elder adult pandas. Throughout your visiting you will be escorted by your guide and a professional panda keeper. In each stop you will be introduced to the relative facts about pandas. In the end you will scour the trees for lively pandas. After the pleasant time there you will be escorted back to hotel.
Tips: In this tour tourists could optionally hold a six months – one year old baby panda to take a photo with it in Dujiangyan Giant Panda Center. While it is not available since they need to be isolated from people sometime when there are animal epidemic emergency. And we need to contact the panda center in advance about the panda holding. So please advise in advance if you like to do it.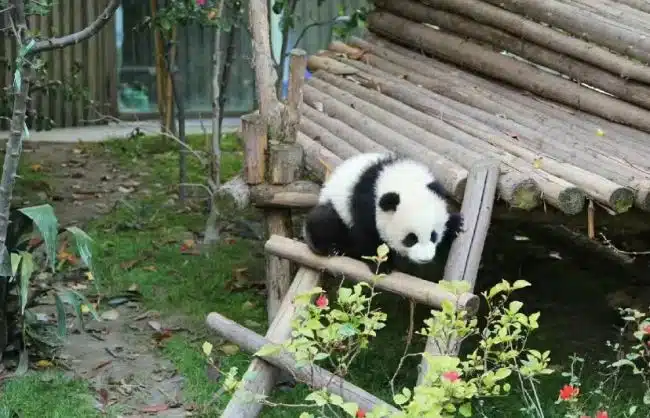 Tour Price Per Person
Book the tour with $50 deposit. ($=USD)
Travelers
1 People
2 People
3 People
4 People
5 People
Tour Price
$230
$127
$102
$83
$70
Travelers
6 People
7 People
8 People
9 People
10 People
Tour Price
$67
$61
$56
$53
$50
Book the Tour