Quanzhou Travel Guide
Quanzhou is a coastal city located in southeastern Fujian province, China. It has a rich history as a major port city and was once a hub of international trade and cultural exchange. Today, Quanzhou is known for its stunning natural scenery, ancient temples, and vibrant cultural heritage.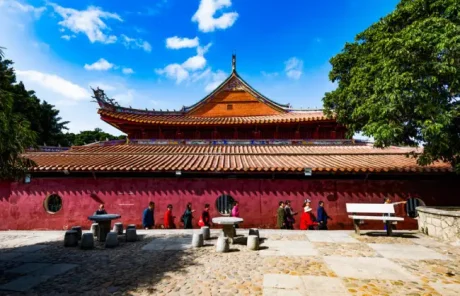 Chinese: 泉州 quán zhōu
Location: Southeast Fujian
Population (urban area): 8,879,000
Why Visit Quanzhou
Experience the rich history and culture of the city, with its long and fascinating history as a major port city and cultural crossroads.
Enjoy the stunning natural scenery, from the rugged mountain landscapes to the tranquil lakes and rivers that dot the region.
Explore the ancient temples and ruins that showcase the city's unique architecture and art, including the stunning Kaiyuan Temple and Qingjing Mosque.
Taste the delicious local cuisine, which is a blend of Fujianese and Taiwanese flavors, and includes fresh seafood, spicy noodles, and unique snacks.
Shop for souvenirs and handicrafts at the local markets and shops, where you can find everything from traditional ceramics to handmade textiles and embroidery.
Quanzhou Weather
Quanzhou experiences a subtropical monsoon climate, which is characterized by warm and humid conditions throughout the year. The city has four distinct seasons, with abundant rainfall from May to August. During this period, Quanzhou is also prone to typhoons which can cause heavy rainfall and strong winds.
The average annual temperature in Quanzhou is around 19.8°C (67.6°F). The coldest months are January and February, while July and August are the hottest months. Although the temperature range is not significant, the city does not experience severe cold or heatwaves.
The best time to visit Quanzhou is during the autumn season, particularly from September to November. During this time, the weather is cool and sunny, and the trees are still green. It is an ideal time to explore the city's ancient marine culture, historical sites, religious buildings, and natural scenery.
Quanzhou Transportation
How to Get to Quanzhou
By air
Quanzhou Jinjiang International Airport (JJN) is the city's main airport, with connections to over 50 domestic and international cities. The airport is located approximately 12 kilometers (7.5 miles) from Quanzhou city center, and there are airport shuttle buses and taxis available to take you downtown.
By train
Quanzhou has two main railway stations, Quanzhou Railway Station and Quanzhou East Railway Station, which offer high-speed trains to and from many cities in China, including Beijing, Shanghai, Guangzhou, Shenzhen, Xiamen, Fuzhou, Nanjing, and Hangzhou. City buses and taxis are available to take you from the railway stations to the city center.
By long-distance bus
If you prefer to travel by long-distance bus, Quanzhou has three main bus stations: Wanda Bus Station, New Bus Station, and General Bus Station. These stations offer buses to and from nearby cities and provinces, such as Xiamen, Putian, Fuzhou, Wenzhou, Ningbo, and more. The bus stations are also accessible by city buses.
By metro
Quanzhou is in the process of building a well-developed metro system, with six lines planned and one line expected to be operational by the end of 2023. Metro Line 1 will run between Quanzhou Railway Station and Hanjiang Town, passing through many popular attractions such as Kaiyuan Temple, Qingjing Mosque, and Quanzhou Maritime Museum.
By bus
If you prefer to travel by bus, Quanzhou has an extensive network of city buses that cover most areas of the city. The bus fare is typically CNY 1 or CNY 2, and you can pay with cash or a transportation card. While the buses are convenient and affordable, they can be crowded and slow during peak hours.
By taxi
Taxis are also a popular mode of transportation in Quanzhou and are readily available on the street or through online booking services. The taxi fare starts at CNY 8 for the first 3 kilometers (1.9 miles), with an additional charge of CNY 2 for each additional kilometer (0.6 mile) and a fuel surcharge of CNY 1. Taxis are a faster and more comfortable option, but can be more expensive and harder to find during rush hours or inclement weather.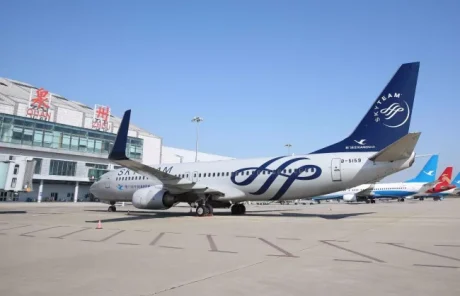 Other Popular Destinations in Fujian
Xiamen
Fuzhou
Wuyishan
Fujian Tulous