Hulunbuir Travel Guide
Located in the northeast Inner Mongolia Autonomous Region, Hulunbuir is a prefecture-level city that covers an expansive area of 264,000 square kilometers (102,000 square miles) but has a relatively small population of only 2.7 million.
The city shares borders with Heilongjiang Province to the east, Mongolia to the west, and Russia to the north via the Ergun River.
Hulunbuir is renowned for its unspoiled grasslands, wetlands, forests, lakes, and rivers that have been largely untouched by human industrialization. The Hulunbuir Grassland, which boasts natural grassland coverage of about 80%, is one of the world's most famous grasslands.
Its verdant flora, clean air, diverse livestock, unique ethnic culture, and historical associations with Genghis Khan make it a fascinating and alluring destination for travelers from around the globe.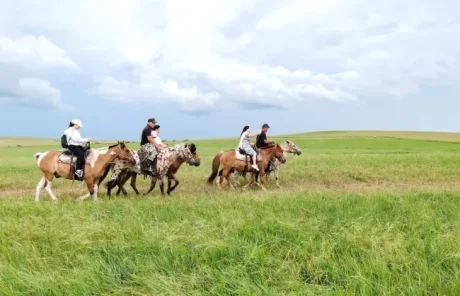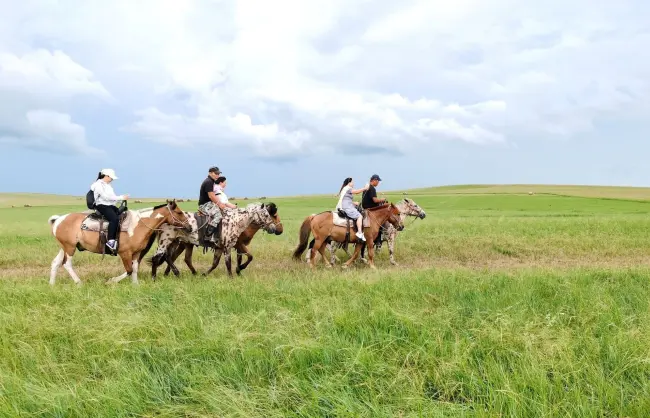 Chinese: 呼伦贝尔 hū lún bèi ěr
Location: Northeast Inner Mongolia
Population (urban area): 2,191,000
Why Visit Hulunbuir
Stunning Natural Scenery:Hulunbuir is home to some of the most breathtaking natural scenery in China, including vast grasslands, forests, and lakes.
Diverse Wildlife:The region is home to a wide range of wildlife, including rare and endangered species like the Siberian tiger and red-crowned crane.
Rich Culture and History:Hulunbuir has a fascinating cultural history, with a unique blend of Mongolian, Russian, and Chinese influences.
Authentic Nomadic Experience:Visitors can experience the traditional way of life of the nomadic tribes who call the region home by staying in a traditional yurt and participating in cultural activities.
Outdoor Recreation:Hulunbuir offers a wide range of outdoor activities, including horseback riding, hiking, fishing, and skiing.
Top Attractions in Hulunbuir
Top Things to Do in Hulunbuir
Dive in the Endless Hulunbuir Grassland:
The Hulunbuir Grassland is one of the world's most beautiful grasslands, with endless open spaces, lush grass, and a unique ecosystem. Visitors can explore the grassland on horseback, take part in traditional Mongolian sports, and even stay in a traditional yurt.
Appreciate the Charming Ergun Wetland (Genhe Wetland):
The Erguna Wetland, also known as the Genhe Wetland, is a vast area of marshes and wetlands that is home to a wide range of bird and animal species, including the rare red-crowned crane. Visitors can explore the wetland on foot, by boat, or on horseback.
Seek the Mysterious Aoluguya Reindeer Tribe:
The Aoluguya Reindeer Tribe is a group of ethnic reindeer herders who live in the forests of northern Hulunbuir. Visitors can learn about their traditional way of life, take part in reindeer herding, and even stay in a traditional reindeer-skin tent.
Experience the Frozen Coldness at Lengji Village:
Lengji Village is one of the coldest places in China, with temperatures reaching as low as -50°C in the winter. Visitors can experience the frozen cold by taking part in winter activities like ice fishing, skiing, and dog sledding.
Explore the Magnificent Moerdaoga National Forest Park:
The Moerdaoga National Forest Park is a protected area of pristine wilderness that offers excellent hiking, camping, and wildlife-watching opportunities. The park is home to a wide range of plant and animal species, including the rare and endangered Siberian tiger.
Encounter Russian Customs at Enhe Town and Manzhouli:
Enhe Town and Manzhouli are two towns in Hulunbuir that have a strong Russian cultural influence. Visitors can explore Russian-style architecture, try Russian cuisine, and learn about the history and culture of the region's Russian population.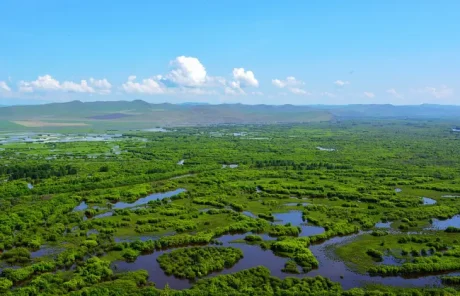 Hulunbuir Weather
Hulunbuir falls within the northern temperate zone and experiences a continental climate, with a wide range of temperatures throughout the year. Typically, the warmest month in Hulunbuir is July, with temperatures reaching as high as 34℃ during the summer season. Conversely, January is considered the coldest month, with temperatures dropping to as low as -34℃ during the winter period.
For optimal weather conditions, the ideal time to visit Hulunbuir is from late May to mid-September, when temperatures are most agreeable.
Hulunbuir Transportation
How to Get to Hulunbuir
By Air: Hulunbuir has two airports, Hulunbuir Hailar Airport and Manzhouli Xijiao Airport, which offer domestic flights to major cities like Beijing, Shanghai, and Guangzhou. From the airport, visitors can take a taxi or shuttle bus to their destination in Hulunbuir.
By Train: Hulunbuir also has two train stations, Hailar Railway Station and Manzhouli Railway Station, which connect the city to other major cities in China. There are several trains daily to and from Beijing, Shanghai, and other major cities.
By Bus: Visitors can also take a long-distance bus to Hulunbuir from major cities across China, including Beijing, Shanghai, and Guangzhou. There are several bus stations located throughout the city.
By Car: Driving to Hulunbuir is another option, although it's a long journey from most major cities. There are several highways that connect Hulunbuir to nearby cities, including the G10 Expressway and the G3011 Expressway.
By Car: Renting a car or hiring a private driver is a convenient way to get around Hulunbuir, especially for visitors who want to explore the region at their own pace. There are several car rental agencies located throughout the city.
By Taxi: Taxis are widely available in Hulunbuir, and they are a convenient way to get around the city and its surrounding areas. Visitors should make sure to negotiate the price with the driver before getting in the taxi.
By Bus: Hulunbuir has a public bus system that connects the city to nearby towns and villages. The buses are relatively cheap.
By Bicycle: Bicycles are available for rent in some areas of Hulunbuir, and they are a great way to explore the city and its surrounding countryside.
By Horseback: Horseback riding is a popular activity in Hulunbuir, especially in the grasslands. Visitors can rent a horse and explore the region's stunning natural beauty at a leisurely pace.