Shanghai old street, also known as "small east gate", is located in old city area of Huangpu district in Shanghai, which is regarded as the city gate. The old street, formerly known as Fangbang Zhonglu, starts from Henan South Road in the west and ends at Renmin Road in the east with a total length of 825 meters, and the architectural style and business layout from the west to the east show the historical and cultural evolution of old Shanghai from the Ming and Qing dynasties to the fusion of western culture. The business of the whole street takes the traditional characteristic industry as the mainstream, highlights the traditional folk culture, and creates the atmosphere of Shanghai culture.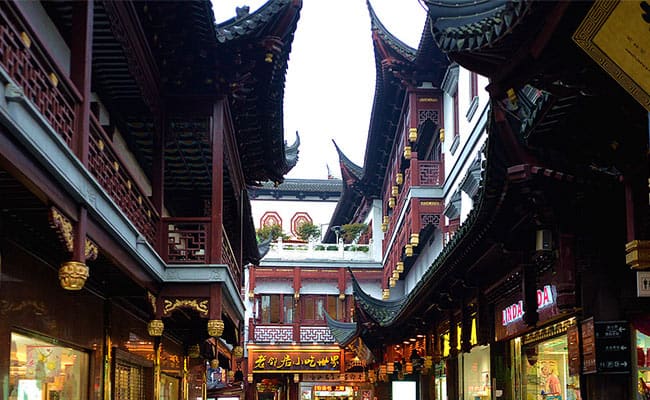 Basic Facts about the Shanghai Old Street:
Shanghai old street is astreethaving the earliest Banks, gold stores, jewelry shops, tea houses, theatre stages. It is divided into east and west sections with the Guanyi street as the boundary. The eastern section has been decorated and renovated to retain the features of the residential architectures of the late Qing dynasty, and the both sides of the old street have been restored with ancient lattice windows, antique doors, characteristic railings, cornice and rake angle, Ma Tau Wall and so on. And the architectures of the west section are modeled after the buildings of Ming and Qing dynasties, which highlights the folk customs of the old city of Shanghai.
When you stroll around the old street, you will feel as if you have been back to the bustling market of 100 years ago of Shanghai.Shanghai old street reproduces many China time-honored stores such as Tong HanchunPharmacy, Laotongsheng food store, Chunfengdeyi Lou, Wan Youquan, old Shanghai teahouse, Xishi toufu and other century-old stores, and at the same time, it opens some shops with traditional Chinese features such as Danfeng teahouse, Mingyi tang and so on. This multi-functional street has connected Shiliupu (small east gate), the City God Temple of Shanghai with Yu Garden due to its unique geographical location and cultural landscape. It presents a "Along the River During the Qingming Festival" of the old Shanghai together with the "star street" on the north side.
The KangjiaLongbeside Shanghai old street fully shows the long-standing history and culture of Shanghai, and the architectural style of its residential architectures also shows the features of old Shanghai. It is also called "tile room" due to the old architectural style and winding alleys. Nowadays, many Shanghai local People still live here, so, if you have a tour in Shanghai Old Street, you should pay a visit to it and approach to the authentic culture of old Shanghai.
Travel Tips:
1. The Chunfengdeyi Lou near the Jiaochang Lukou is a famous old teahouse in Shanghai. The signature tea of it is the Yuan Bao tea (18 yuan per cup).Pingtan performance, a traditional drama form of story-telling in Wu dialect, isheld in the teahouse every Saturday and Sunday from 14:00 to 16:00.
The old Shanghai teahouse which displaysmore than 50 pieces of cheongsams of the 1930s is also worth a visit.
Visitors can get to the Xiaotaoyuan mosque(Opening time: 4:30~18:00) from on foot, and there are many halal food nearby.
When is the best time to visit?
The best time to visit Shanghai Old Street is Spring and Autumn, because weather is pleasant during these months, which is conducive for people to stroll and take photos.
Tips: Visitors had better avoid the official holiday in China, because many Chinese citizens choose to travel on official holidays to ease the pressure of their work. As a result, many Chinese tourist attractions are overcrowded and traffic jams are common. Therefore, visiting China at this time will bring tourists a less pleasant travel experience.
Official Holidays in China
| | |
| --- | --- |
| Chinese New Year | Around January or February |
| Winter vacation | January-February |
| Labor Day | May1st -3rd |
| Summer vacation(for students) | July-August31st |
| Mid-Autumn Festival | Around mid-September |
| National Day | October 1st-7th |
How to get to the Old Street?
Visitors can take Bus No.11, 64, 304, 801, 920 and 930 and get off at Xiaodongmen Station.
Take Subway Line 9 and get off at Xiaoximen Station.
Visitors can take Subway Line 8 and get off at Laoximen Station, and exit from the Exit 6, then walk toward east for about 10 minutes.
Visitors can also take Subway Line 10 and get off at Yu Garden Station, and exit from the Exit 3, then walk toward south four about 5 minutes.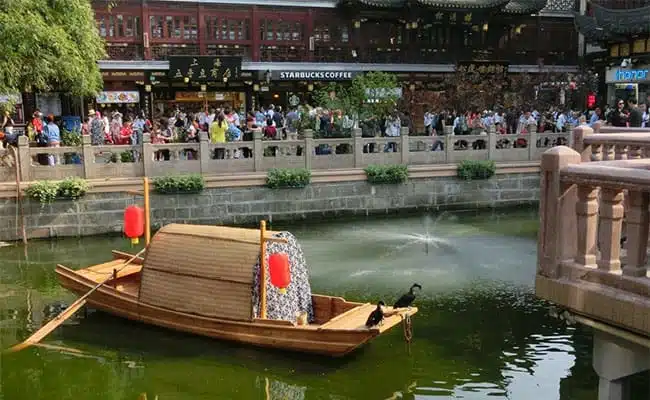 More Information
Booking Method
Step 1: You can directly book online or please feel free to share your tour plans or thoughts at

[email protected]

, our travel consultant will contact you within 12 hours.
Step 2: A small amount deposit will be required to book a tour. After deposit received, a detailed service voucher will be sent to you to confirm the booking.
Step 3: Balance due will be required 7-15 days ahead of your travel date.
If you have any further question, please feel free to contact us!
Email: [email protected]
Cellphone number: +86 15129005119
WhatsApp / Wechat ID: 008615129005119
Facebook: @xianholidaystravelagency
Our Tour Guide
The core of our service is excellent travel guides. Over 20 years, we have built up a considerable professional guide team that is knowledgeable, attentive and flexible. The most experienced and reliable guides will be arranged for your unique China tour. Our passionate guide team is full of contagious enthusiasm and keen interest to share culture and history in a pleasant manner. We are always glad at your service to lead you to explore a real China and experience authentic local life in China.
Our Driver and Vehicle
The first mission of our service is to ensure you feel safe and comfortable during your travel. The vehicles we use are air-conditioned, clean and well-maintained. Our drivers are all licensed drivers with many years of driving experience. Moreover, we offer free baby seats for families with little kids.
Meals
Food is a very important part of Chinese culture. You won't want to miss the opportunity to taste the real local Chinese food!
Buffet breakfast will be included in the hotel if you would like accommodation to be arranged by us. Having lunch at local restaurants close and convenient to the attractions you will visit, you would enjoy the local dishes in each city. Chinese style, Vegetarian or Muslim meals are all available. If you have any other diet requirements or allergies, please feel free to let us know, we will try our best to organize it.
For daily dinner, you are suggested to have it on your own when you are exploring each city in your own time, this way would be more flexible for you to choose food as per your interest and preference.
Free Inquiry: