Shanghai urban planning exhibition hall, located in the east side of People' Square and covers the construction area of more than 20,000 square meters. The exhibition area includes five exhibition areas and an old street that is about 150 meters long of 1930s in Shanghai on the underground floor. It fully displays the achievements of Shanghai's urban planning and construction and expresses the theme of "city, culture, environment and development". It is praised as "the window of the city" by the citizens, which used a lot of high-tech means to show the blueprint of Shanghai's future and let the world know more about Shanghai.
The planning hall is not only professional, informative, interesting and artistic, but also integrates history and future together. Through the modern exhibition style and the first-class high-tech exhibition means, the museum vividly demonstrates the vicissitudes of the city and the beautiful present and bright future of Shanghai.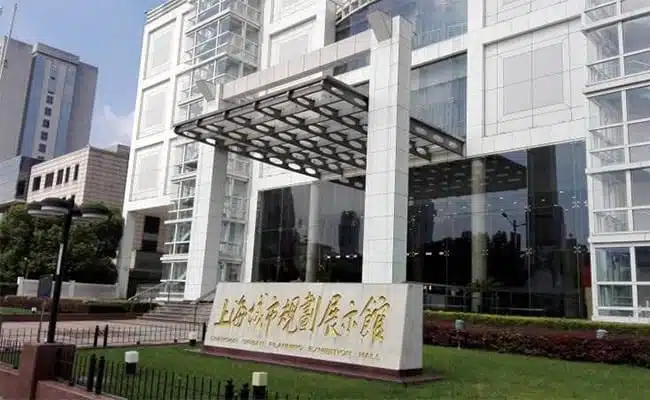 Basic Facts about the Shanghai Urban Planning Exhibition Hall:
The hall has three featured exhibitions: the "morning of Shanghai" art model in the lobby represents the epitome of the booming times in Shanghai, which is the best choice for the audience to take photos; and the main urban planning model which covers an area of 600 square meters and vividly reflectsthe planning and current situation of 110 square kilometers of core urban area within the Inner Ring of Shanghai. And "magic trip to Shanghai" exhibition halllet visitors enjoy the fun and surprise brought to you by high-tech exhibition. In addition, the exhibition hall on the second floor often holds some exhibitions about achievements of planning and construction or Chinese and foreign art exhibitions, so that visitors can have some different experiences and feelings.
Shanghai urban planning exhibition hall is not only a famous tourist attraction and an important place for peopleto learn about the past, present and future of Shanghai, but also awindow for Shanghai to strengthen foreign exchanges and promote international mutual understanding and communication.
How to Buy Entrance Tickets :
Price of Entrance Tickets:
Notes: If you want to visit some special exhibitions inside, you need to buy extra tickets for it.
Opening Time
9:00-17:00(Tuesday to Sunday)
Closed on Mondays (except national holidays)
Ticketing Time
Stop at 16:00
When is the best time to visit?
As an indoor tourist attraction, the exhibition hall is not easily affected by natural factors, so tourists can pay a visit all the year round. But for a good travel experience, it's best to avoid China's official holidays as following.
Tips: Visitors had better avoid the official holiday in China, because many Chinese citizens choose to travel on official holidays to ease the pressure of their work. As a result, many Chinese tourist attractions are overcrowded and traffic jams are common. Therefore, visiting China at this time will bring tourists a less pleasant travel experience.
Official Holidays in China
| | |
| --- | --- |
| Chinese New Year | Around January or February |
| Winter vacation | January-February |
| Labor Day | May1st -3rd |
| Summer vacation(for students) | July-August31st |
| Mid-Autumn Festival | Around mid-September |
| National Day | October 1st-7th |
How to get to the Shanghai Urban Planning Exhibition Hall?
Visitors can take Bus N18, 20, 46, 48, 49, 71, 123, 537 and get off at the People's Square Station.
Visitors can take Tunnel Line 3, 4 or 6 and get off at the People's Square Station.
Visitors can also take Sightseeing Bus Line 2 and get off at the Shanghai Urban Planning Exhibition Hall Station.
Visitors can take Subway Line 1, 2 or 8 and get off at People's Square Station, then exit from Exit 2 or 3.