Daocheng Yading, often referred to as the "last Shangri-La," is a nature reserve located in the Garzê Tibetan Autonomous Prefecture in Sichuan Province, China. This heavenly destination boasts snow-capped peaks, crystal-clear lakes, and verdant valleys, drawing in adventurers and nature lovers from around the world. With its unparalleled beauty and unique Tibetan culture, Daocheng Yading is a must-visit destination for anyone looking to explore China's hidden gems.
Fast Facts of Daocheng Yading
Location: Garzê Tibetan Autonomous Prefecture, Sichuan Province, China
Opening Time: 7:00 am – 5:30 pm daily
Ticket Price: CNY 150 (entrance fee) + CNY 120 (shuttle bus)
Time Needed: 2-3 days
Best Time to Visit: May-June and September-October
Suited to: Nature lovers, photographers, hikers, and cultural enthusiasts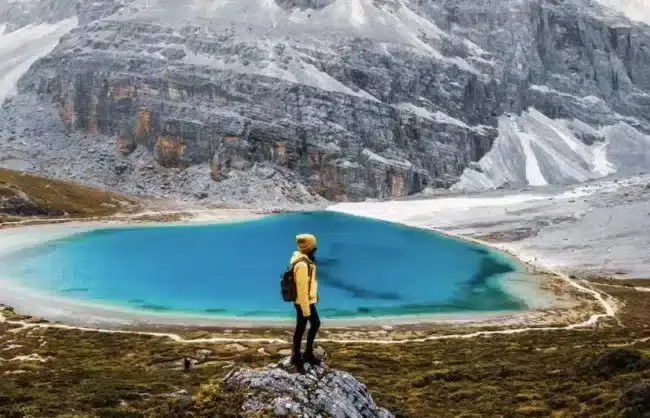 What to See and Do in Daocheng Yading
Explore the Three Sacred Mountains
Daocheng Yading is home to three breathtaking peaks: Chenrezig, Jampayang, and Chanadorje. These mountains are considered sacred by the Tibetans and represent compassion, wisdom, and power, respectively. Embark on a trek to admire their snow-capped beauty and bask in their spiritual energy.
Marvel at the Five Colored Lakes
The Five Colored Lakes are a series of stunning alpine lakes nestled in the heart of the reserve. Known for their vibrant hues and crystal-clear waters, these lakes are a must-see for any visitor. Don't forget to bring your camera to capture their mesmerizing beauty!
Immerse Yourself in Tibetan Culture
Visit the local monasteries and villages to experience the rich Tibetan culture that permeates Daocheng Yading. Attend a traditional ceremony, chat with the locals, and learn about their history and way of life.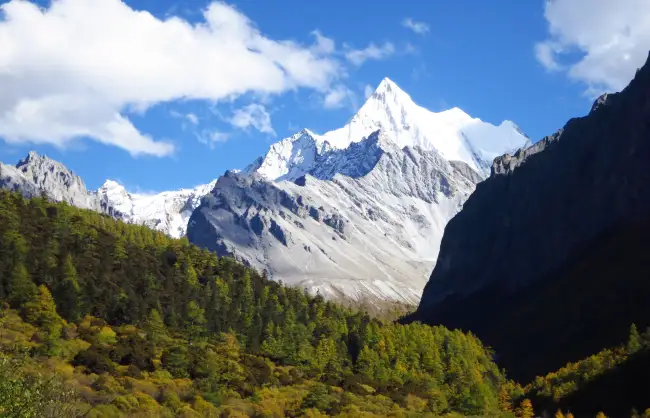 Best Time to Visit Daocheng Yading
The ideal time to visit Daocheng Yading is during the months of May-June and September-October. During these periods, the weather is pleasant, and the reserve is adorned with colorful wildflowers and lush greenery.
How to Get to Daocheng Yading
By Air
The most convenient way to reach Daocheng Yading is by flying into the Daocheng Yading Airport, which is the world's highest civilian airport. From there, a shuttle bus or taxi can take you to the reserve.
By Bus
Alternatively, you can take a long-distance bus from Chengdu, Kangding, or Shangri-La to Daocheng County. Upon arrival, transfer to a local bus or taxi to reach the reserve.
Attractions Nearby Daocheng Yading
Litang: A historic town featuring ancient monasteries and a vibrant horse racing festival in August.
Tagong Grassland: A vast, picturesque grassland perfect for horseback riding and admiring the beauty of the surrounding mountains.
Hailuogou Glacier: A magnificent glacier park offering hot springs, lush forests, and awe-inspiring glaciers.