One Day Xian Mt. Huashan Trekking Tour
Mt. Huashan

Private tour guide + Round-way high-speed train + Entrance fee

Yes

Start from

$114

per person
Tour Overview
Some people travel for leisure and broadening their outlook, while others travel for exciting things. If you want to do some craziest things in Xian, there is no better choice than Mt Huashan trekking. Although the mountain is said to be the most precipitous in the world, numerous visitors come to conquer the peaks each year. Its breathtaking scenery is undoubtedly worth seeing. You will take a fast train to the mountain from Xian in the morning, trek for about 4 to 5 hours, and get back to Xian by fast train. If you can manage to squeeze one day to the mountain, just take this tour to test your courage by challenging those hair-raising cliffs.
Tour Highlights:
* Conquer the world's most treacherous mountain, ideal for outdoor adventurers and nature lovers.
* Hike 4-5 hours up from the foot of the North Peak to the summit to take in the spectacular views of the peaks.
* Take the cable car down the mountain, photographing the beautiful natural scenery on the way.
AM: In the early morning, your guide will meet you at your Xian downtown hotel. You will take bus/taxi/metro to Xian North Railway Station to catch a fast train to Mt. Huanshan.
Get off the train at Huashan Bei Station and take taxi to Mt. Huashan Scenic Area. When you arrive at the mountain, change to a shuttle bus to get to the ticket office. Buy tickets there and then start trekking from the foot of North Peak. The upward trekking will take 4-5 hours. Then have a walk on the mountain top to enjoy the beautiful scenery and take some photos.
Noon: Lunch on your own.
PM: At 17:00, take the North Peak cable car down to the foot of North Peak and get on a shuttle bus to the exit. At last, catch a fast train back to Xian and take bus/taxi/metro to your hotel.
Kind Notice:
For this tour we recommend you book hotel near Bell Tower or on the route of Xian Metro Line 2.
We would like to suggest you to prepare some food and water for the whole climbing. The lunch is on your own since there is no restaurant on the mountain top, and water there is expensive, five times the normal price.
If your group is bigger than 5 people, we advise you visit Mt. Huashan by private car. Because if the group is bigger, private transportation costs the same or even less than bullet train.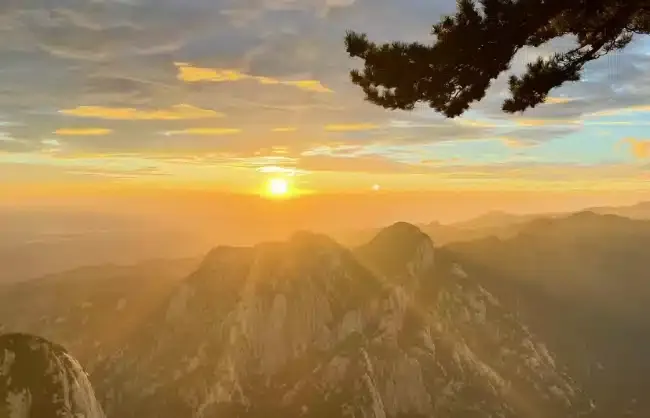 Price includes
Second class Xian-Huashan high speed train tickets
English-speaking tour guide
Entrance fee of Mt Huashan
Round-way shuttle bus and one-way North Peak cable car down the mountain
Price excludes
Meals
Personal expense
Cost of taxi/metro/bus
Gratuities (recommended)
Book Now