Good Bookstores in Xian
Chinese people believe people that travels far knows much. And reading is another way of traveling. Some of our past tourist asked us to recommend bookstore to them. They either do readings here or just killing their free time and feel atmosphere there.
Today we'd like to recommend some nice bookstores. If you like reading and knows Chinese, spending some time in one of them may be a nice experience.
Xian Gujiu Shudian (Old Bookings Bookstore)
Address: No. 102 Nanyuanmen Lane
That bookstore is not big and decorated in old building style. And the bookstore stands there for tens of years. Most of people go there in seek of old days memory.
If you are looking for ancient books, thread-bound books, unique copies, or Chinese character copybooks, going there will be the best choice. In the underground layer there are lots of old style books in Chinese. People could buy a book with good discount.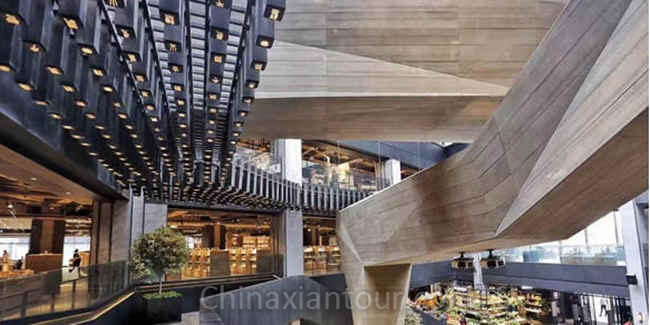 Qujiang Shucheng (Qujiang Book City)
Address: South Gate of Tang Paradise
Qujiang Book City is the most popular and fashionable book store in Xian. The book city collects thousands kind of books. No matter what kind of popular readings you are looking for, you will find it there. The environment is much pleasant and comfortable, and full of designs feeling. The disadvantage is that in weekends the book city is a little crowded and less quite.
Xinhuali Shudian (Xinhuali Book Sotre)
Address: Lane next to China Merchants Bank at north side, Exit A of Xian Metro L2 Xiaozhai Station.
Xinhuali bears reading memory of Xian people. In 2016 the book store updated decoration and book collection. Now the bookstore has 4 layers in total and reading environment is quite, elegant and fashionable. No matter you are looking for good place for reading or shopping, Xiaozhai is one of the best place to go in southern Xian.