Temple Heaven of the Sui and Tang Dynasties in Xian Will Return to the Public
When talking about Temple of Heaven, most of people will bethink of Temple of Heaven in Beijing. Actually in Xian there exists a Temple of Heaven which is older and grander.  The Temple of Heaven of the Sui and Tang Dynasties (581-907) locating in nowadays Shaanxi Normal University is the oldest existed imperial prayer architecture to Heaven. It is 1000+ years older than that in Beijing.
Each emperor of the Sui and Tang Dynasties offered national sacrifice to Heaven and prayed for blessings annually on this sovereign etiquette stage. And it was listed into the Silk Road World Cultural Heritage Supplementary List.
In 1999, archaeologists excavated in the abandoned land in south part of Shaanxi Normal University for two months and finally peel the thick loess layer off the Temple of Heaven. They believe the Temple of Heaven here is ancestor of that in Beijing. Because the building style and function of them are much similar.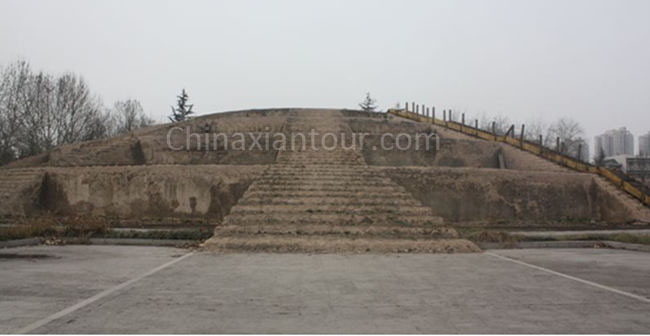 Temple of Heaven in Beijing is 5.4 meters tall, and the one in Xian is 8 meters tall; Temple of Heaven in Beijing has stairs in 4 directions, while the Xian Temple of Heaven has stairs in twelve directions which match the Chou Rituals better; The one in Beijing was built in 3 layers, while that in Xian was built in 4 layers. From the establishment of the Sui Dynasty to the end of the Tang Dynasty, Temple of Heaven in Xian functions as imperial prayer stage for 314 years.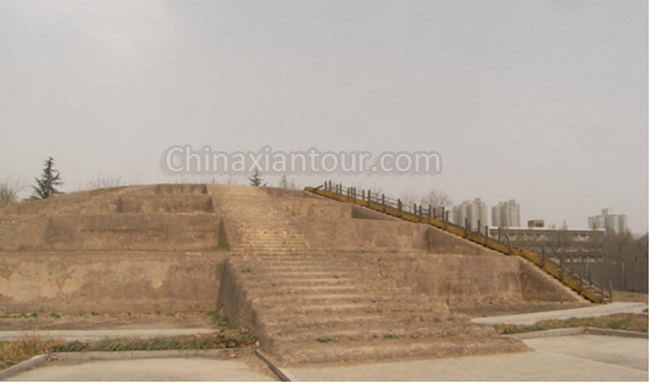 In ancient people's mind, Temple of Heaven is the spot where human can meet God. So the layout of it is extremely strict. In traditional Chinese culture, South receives more sunlight so prayer to Heaven should be performed in south of capital city. So the Temple of Heaven of the Sui and Tang Dynasties was built in southern part of Chang'an City. And no any building is allowed within 150 meter from the Temple of Heaven.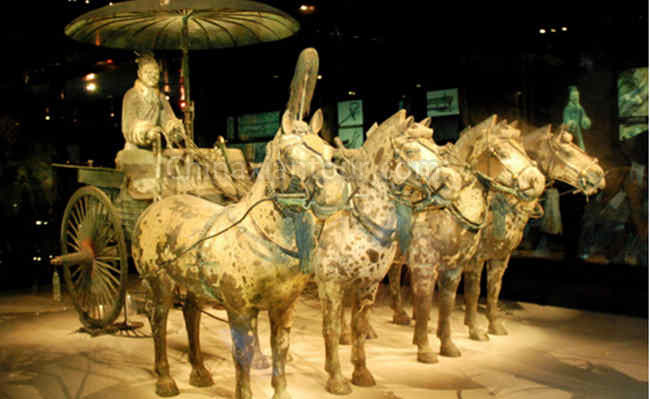 In early 2017, construction of Tiantan Park (Temple of Heaven Park) was put on the municipal development agenda. In a few years, Xian will treat tourists will one more site with much historical value. Tiantan Park will definitely the must-visit place for many people's Xian tour.