Well Known Antique Markets in China
For all tourists, visiting highlight tourist attractions in each destination is the must-do thing. For a few tourists, exploring local market in their destination cities is one more exciting thing because they can really get close to local people's life. Except for the common trading market and vegetable market, in many destinations in China, there are also antique markets, which are often visited by antique lovers. If you have time, you can explore an antique market in your tourist city and may have an interesting and memorable experience. But please keep in mind, do not buy a high-priced "antique" from the market unless you are sure it worth what you pay, because you probably buy a fake antique with a good amount of money.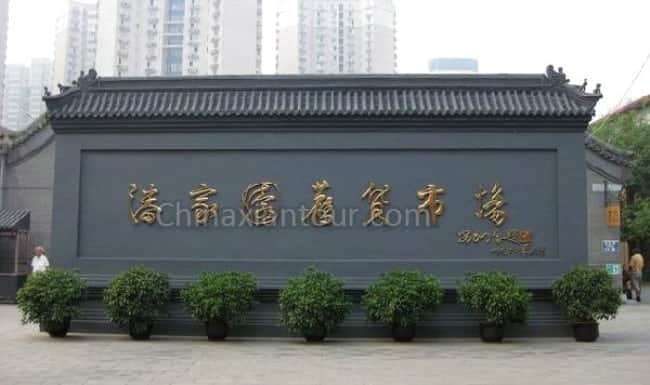 Beijing Panjiayuan Antique Market (No. 18, Panjiayuan. Chaoyang district)
Panjiayuan antique market is China's largest, most complete in categories of collectible market. There are more than 3000 stalls in total, and the whole market can be divided into four business areas including folk crafts area, ancient furniture area, painting and calligraphy area and antique area. The charm of Panjiayuan lies in its "rareness", that is, the goods on the stall are partly indeed valuable and precious. Visit to Panjiayuan market is a good option for those who want to explore Beijing deeply and get closer to locals.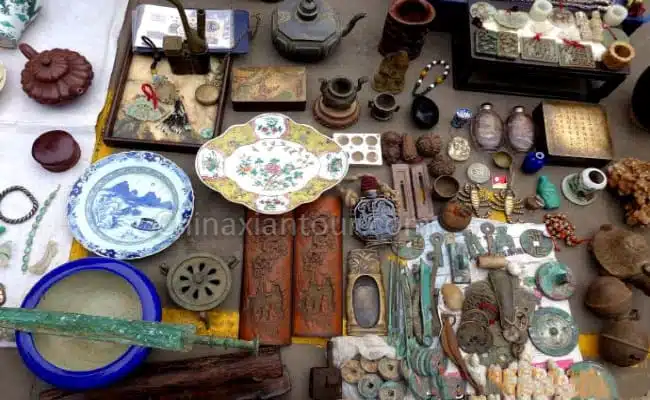 Xian Antique Market (the middle section of Zhuque Road)
Xian Zhuque Road antique market, the largest one in Xian, plus Baxian'an antique market are said to be Xian two Giants. There are more than 260 cultural relics shops and more than 150 stalls, which all have distinctive speciality, with basically one shop one theme including the ancient pottery, porcelain, paintings, ancient bronze mirror, and Tang tricolor shops. It is said by adepts that the rate of authenticity is the highest here compared to the markets in other places, estimated range from 5 to 8 percent.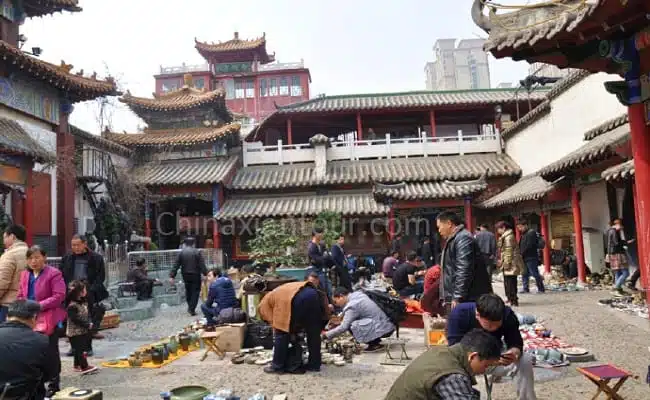 Zhengzhou Antique Market (Jinhai Avenue, Zhengzhou Road)
Zhengzhou antique market is divided into four floors: the first floor is for jade, wood crafts area, the second for antique accessories area, the third for calligraphy and painting art area and the fourth floor as sky garden. The north side of the building is a free trade zone, specializing in painting and calligraphy mounting, large porcelain and rare ancient books.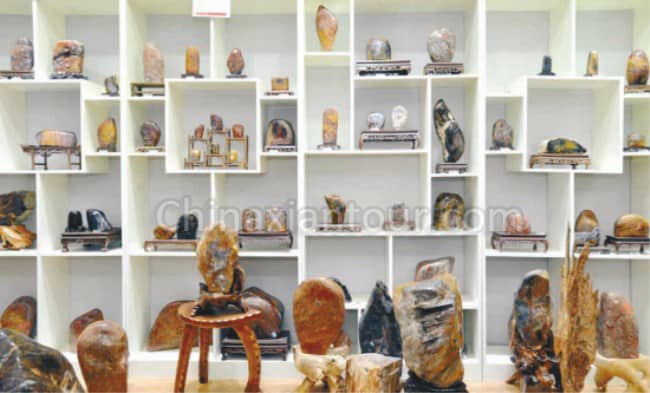 Wuhan Antique Market (No. 209, Hong Kong Road)
Wuhan Antique market boasts business of 8,000 square meters, with more than 190 stores and 200 temporary stalls, also known a famous cultural relics supervision market. The market is featured by arts and crafts, jewelry, mahogany furniture, Four Treasures of the Study (writing brushes, ink sticks, paper and inkstones), tapestry embroidery, ancient books, coins and stamps, folk antiques. The market is exceptionally famous for its bronzes and jades.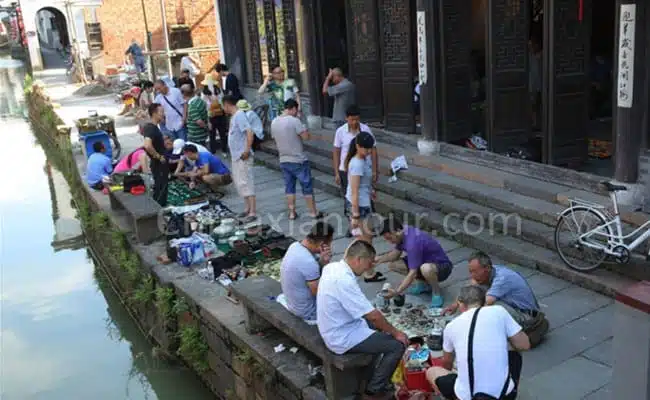 Nanjing Confucius Temple Antique Market (No. 11,Zhanyuan Road)
The market is close to the Nanjing Museum. Many vendors set stalls here on weekends. The works of old scholars or literati spread here are much more than anywhere else. At the same time, the antiques in this market is mixed with some gaudy tourist handicrafts, therefor it takes careful attention and long time to ramble around.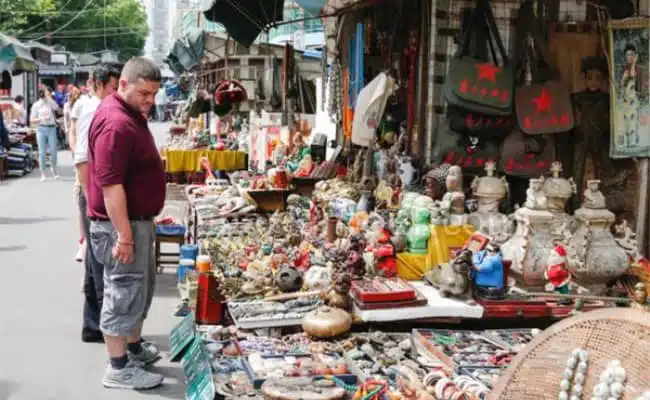 Shanghai Yunzhou Antique Market (No. 88, Damuqiao Road)
The market was named Taiyuan Road coin antique market, which has already 25 years of history. It has a business area of 15,000 square meters, and more than 800 merchants have joined and aligned with it. You can find various antiques such as ceramics, jade, bronze, calligraphy and painting, stamps and coins.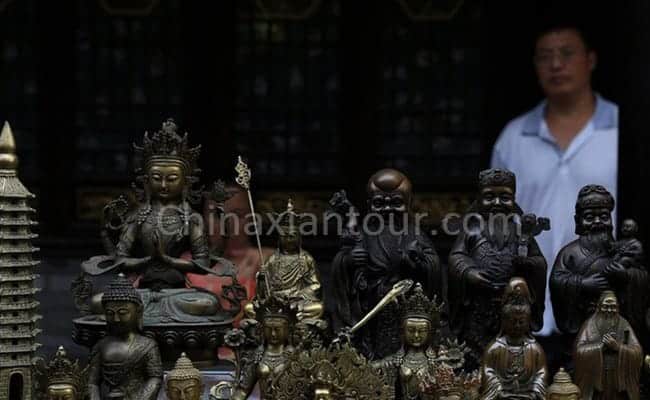 Chengdu Songxianqiao Antique Market (No. 22, Huanhua Road)
The market is adjacent to Dufu Cottage, Qingyang Palace and Huanhuaxi Park. The building area is more than 20,000 square meters, with a total of 620 commercial shops, 300 counters and more than 1,000 stalls. It is important as a collectible town in Southwest China, which functions for both appreciating and dealing.