Picture is one of the best ways to record the moments of your life, especially on the way of a journey. A good spot to take beautiful photos is always a caring point for travelers in a strange city. Xian greets and see off thousands of visitors everyday. Of course, it is a very hot destination. In order to make our customers have a better experience here, we collect the top spots for photography in Xian and hope it will make your Xian tour more memorable.
1. City Wall
The area embraced by the City Wall in Xian is the very central zone of this city, regarded as the first ring. The City Wall used to be a defense system in ancient time looks so grand and thick, showing the dense appeal of history when your first sight on it. It is 13.7km long in total, 12-14m wide on the top and 15-18m wide at the bottom, on which you are allowed to have a walk or ride and also take pictures to the city with a bird-eyes' view. The feeling on it to look the whole city is amazing, what you see will surprise you with its long history and special culture. You could have lots of good pictures with different angles in different time: The quiet sunrise in dawn, the sunset in dusk, in the snowy days or sunny days……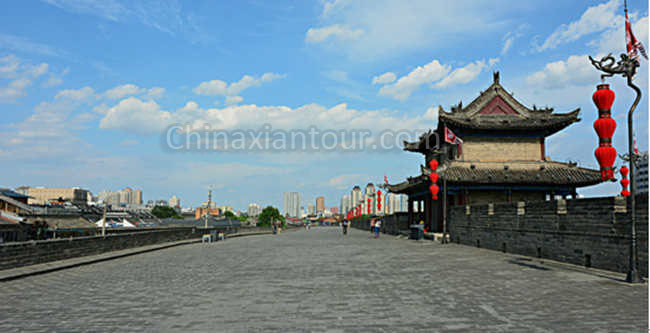 2. Mountain Huashan
Different from the historical City Wall, you will be delighted by the breathtaking scenery and crazily press your shutter on the Mountain Huashan which is one of five sacred mountains in China. There are 5 peaks on the mountain with different highlights, the North Peak of 1614m, the West Peak of 2082m, the South Peak of 2154m, the Central Peak of 2037m and the East Peak of 2096m. Challenge yourself on the Plank Walk, pray for your loved at the Gold Lock Pass, appreciate the marvelous sunrise or cloud sea at the Chaoyang Plat on the East Peak…… No matter what season, what weather and what time it is when you visit this site, you will be allowed to record the most stunning scenery on the earth by the camera or phones in your hand.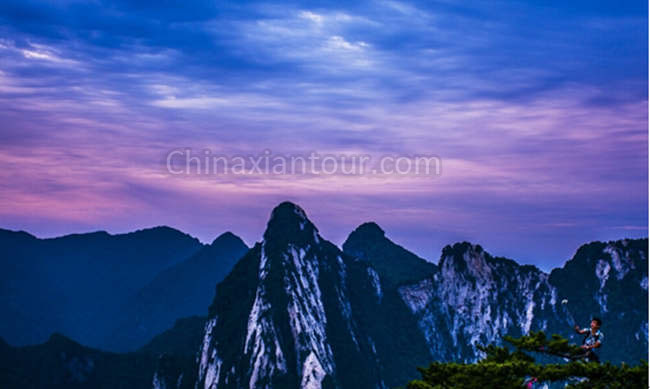 3. North Square of Big Wild Goose Pagoda
Big Wild Goose Pagoda is one of landmarks in Xian where the precious Buddhist scriptures taken from Indian by Xuanzang Monk have been stored. From Tang Dynasty time to today, it always has been a hot place for local people, especially today when there is a large Square built around it with largest music fountain in Xian. As a good place to spend leisure time, North Square of Big Wild Goose Pagoda receives a large number of people each day. The Qinqiang Opera, Tai Chi exercise, Square dance and the beautiful music fountain, all of them provide you materials for photos.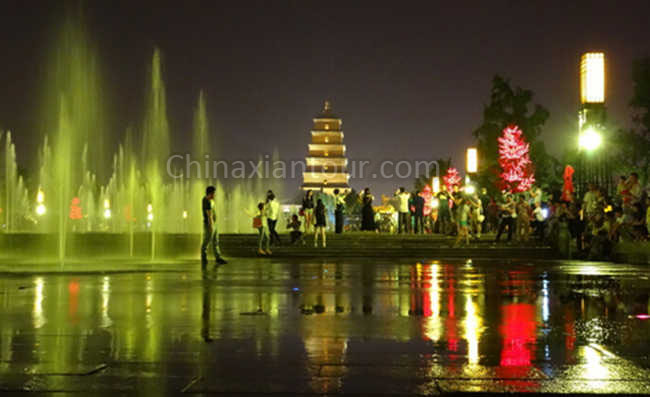 4. Muslim Quarter
Muslim Quarter is a nice place for you to explore the special things of this city. It locates in the center of Xian, near to Bell & Drum Tower, easy for travelers to find and visit by themselves. Shops on the street managed by those local Han people or Muslim people show travelers another interesting world different from those historical sites like Terracotta Warriors, alive, busy, local, diversified and vivid. Each face, each snack, each gadget in Chinese style here in your shots will give you a lifetime memory.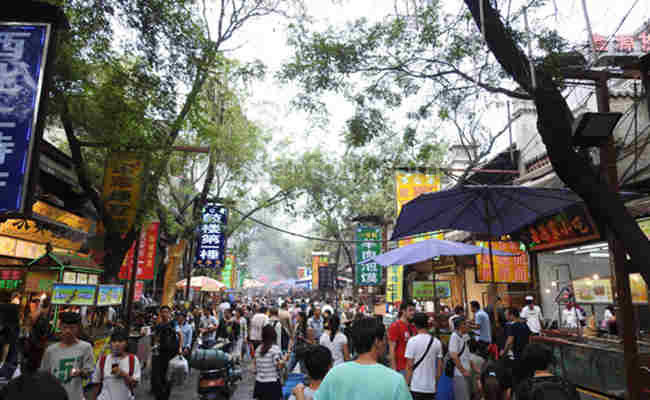 5. Bell & Drum Tower
Bell Tower is right the very center of the whole Xian City, being the absolute symbol of this ancient capital of China. It is easy to get here as there is complete and convenient transport system to link it with other parts of the city. No matter bus, metro or taxi or sharing bikes, by each one could you come here anytime to take a shot of "typical Xian". There are 4 main streets taking Bell Tower as the core extending their ways in four directions of north, south, east and west to gradually broaden the whole city. Climbing on the tower, you will have a bird-eyes' view to put the four streets in your horizon and have a better idea about the interesting layout, of course take beautiful pictures, too.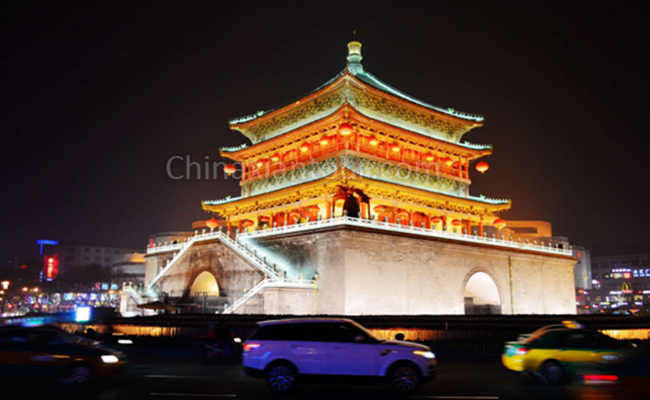 6. Tang Paradise
Tang Paradise located at southeast of Big Wild Goose Pagoda is the largest Tang style buildings in China. It is not a causal modern building with an ancient theme due to the local tourist developing need. It has prototype—the royal garden of Tang Dynasty really existed thousands of years ago. Today's Tang Paradise has been built based on the historical relics—the same location and theme. In the garden, lakes, halls, columns, eaves, brides and pavilions will teach you how the ever Tang royal was. Each scene here could be taken by cameras as a meaningful record.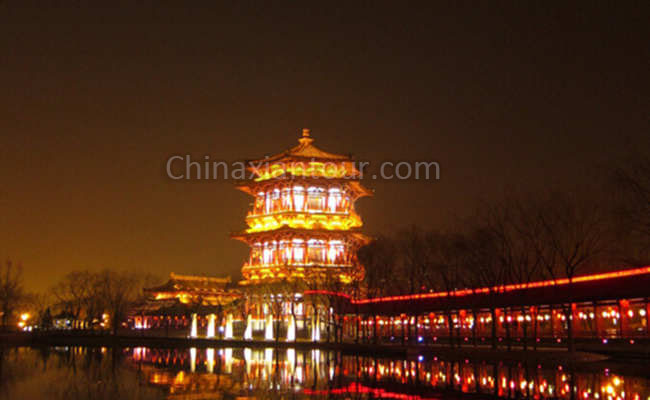 7. Hanyangling Mausoleum
Hanyangling Mausoleum is the tomb of Emperor Jingdi of Han Dynasty and his Queen, located in Xianyang city, about 40mins drive to Xian. It is one of the imperial mausoleums earliest unearthed, in largest scale and best-preserved. This relic bears significant meaning for us today to learn Han's royal funeral system and culture, ancient architectures, politic and mundane life of that time…… you could never stop to dig out more deeply from here. Apart from the historical knowledge of the Tomb, there is some other travel point especially for photography—the gingko trees. In autumn, the gingko leaves turn yellow and cover the ground with a thick gold gingko leaves quilt. You will be feasted by the grace gingko leaves rain at your eyes and camera screen.