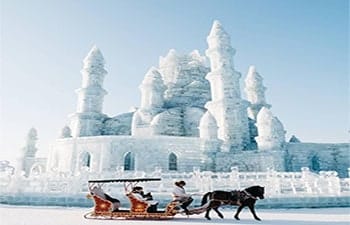 How to plan a best tour in Harbin? Harbin, reputed as the "Ice City" in northeast of China, attracts thousands of worldwide tourists by the charming Central Street, the marvelous Ice and Snow World, the amazing Yabuli Ski Resort as well as the splendid Snow Town. This city is also regarded as the "O...
Speaking of Dongbei, the Northeast part of China of Heilongjiang Province, Jilin Province and Liaoning Province, the first 3 things come up to people's mind might be the wonderland of ice and snow, Dongbei cuisines and Changbai Mountain. This 10-day package tour covers Shenyang, Dalian, Changchun, J...
As China's Golden Triangle tourist cities, Beijing, Xian and Shanghai welcome thousands of worldwide travelers every year. This 11-day winter tour not only includes the must-see places of the top 3 destinations but also provides an amazing excursion to Harbin, the "ice city", "Oriental Moscow" in No...