Dunhuang night market, also known as Shazhou night market, located at Yangguan east road, is the largest local night market in Dunhuang. There is the gathering place of delicious delicacies and characteristic handicrafts of silk road, which is known as "night scene" and "classical ...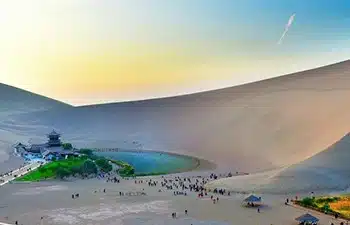 Echoing-sand mountain and crescent lake, located 5 kilometers south of Dunhuang city, Gansu province, covers an area of 31,200 square kilometers. The main attractions here are echoing-sand mountain and crescent lake. Echoing-sand mountain is more than 40 kilometers long from east to west and about 2...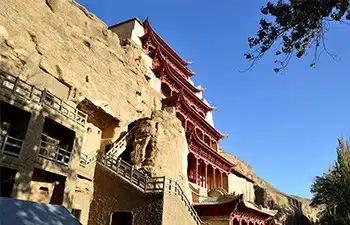 Mogao caves, also known as the Thousand Buddha Caves, is located in Dunhuang. It was built in the sixteen kingdoms period, and it was constantly constructed in the northern dynasties, the Sui, the Tang, the five dynasties and ten kingdoms, the western Xia, the Yuan and other dynasties. it formed a h...