Lost in Time: Explore the Legendary Ancient Towns in Yunnan
In the most southwestern part of China, there is a diverse land that features a hugely varied mix of ethnic minorities, antique towns of profound history and a growing diversity of cultural customs. People here are enjoying the most colorful life given because of its pleasant climate and advantageous natural resources including snow-capped mountains, tropical rainforest, flat plateaus and tranquil lakes. It is Yunnan province in southwestern China that enjoys such a high reputation. Set foot on this pure land, live in an ancient town and loaf for a couple of weeks, you'll resume your spirits quickly and gradually realize the real meaning of life.
Serving as carries of millennium-old history, the ancient town of Shaxi, Dali, Heshun and the like are free from the hustle and bustle of modern cities. They offer visitors a paradise to release their everyday stresses.
The Ancient Town of Lijiang (Lijiang)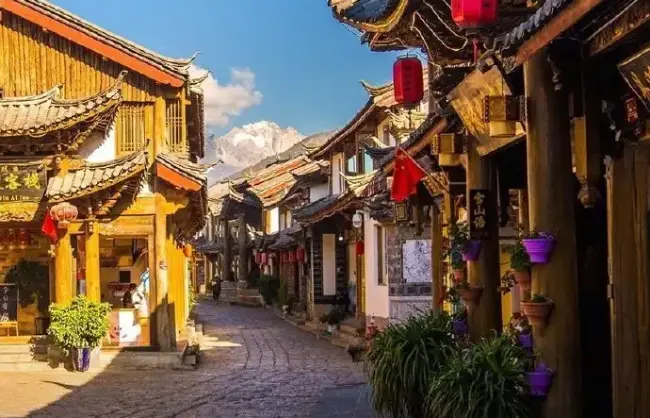 The Ancient Town of Lijiang, also known as Dayan Town, is located in the autonomous county of the Naxi ethnic group in Yunnan province. It is a hot travel spot that draws many tourists thanks to the bustling, lively and prosperous vision here. As an important center for the economic and cultural communication between various ethnic groups, the well-preserved settlement presents a wide range of elements in its architecture, as seen in numerous two-storey, tile-roofed, timber-framed houses. This not only incorporates the quintessence of Han, Bai, Tibetan and other ethnic groups, but also epitomizes distinctive Naxi features. In addition, it was inscribed into the UNESCO World Heritage List in 1998.
The Ancient Town of Shaxi (Jianchuan)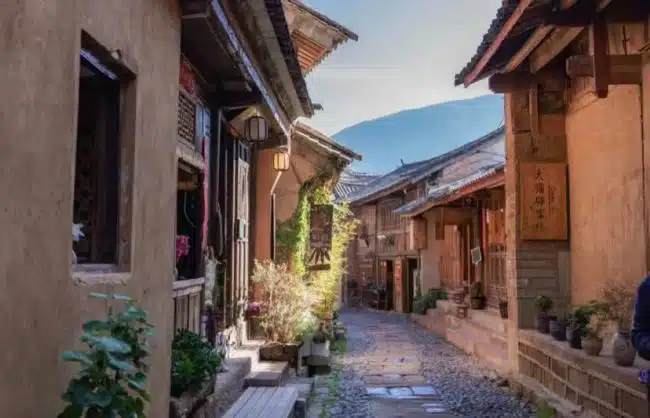 The most impressive sight as you enter into the Ancient Town of Shaxi may be the mossy flagstones path lined with old-fashioned shops, centuries-old mud-brick inns and elegant eateries serving traditional Bai delicacies like matsutake and goat milk pastry. The town was an important hub on the ancient Tea-Horse Road, which refers to tea caravans borne by horses, mules and yaks traversed across jungle and mountains to link southwest China with India via Tibet. As a historical witness and culture carrier, the small town produces a hectic ambiance of trade and cultural exchanges. Strolling along the narrow lane-ways will offer you a good chance to look deep into locals' life and trace back to the past days of the antique town.
The ancient town of Xizhou (Dali)
The ancient town of Xizhou, located in Dali Bai Autonomous Prefecture, is a community mainly composed of the Bai people. It was a prosperous commercial center during the Republic of China era (1912-1949) and now emerges as a tranquil serene tourist resort of minority culture. Walking along the mossy flagstone path, you can leisurely explore distinctive local markets and elegantly designed family mansions as well as simple and primitive temples. For example, the Yan Mansion, a typical Bai folk architecture, will draw you with amazing original colored paintings on its walls; and the Ziyun Mountain Temple housing statues of Buddha and Doumu (an exalted deity of Taoism) is a great model showcasing the diversity and inclusiveness of local culture… The unique Xizhou Ancient Town is waiting to offer you a wonderful cultural and historical experience.
The Ancient Town of Dali (Dali)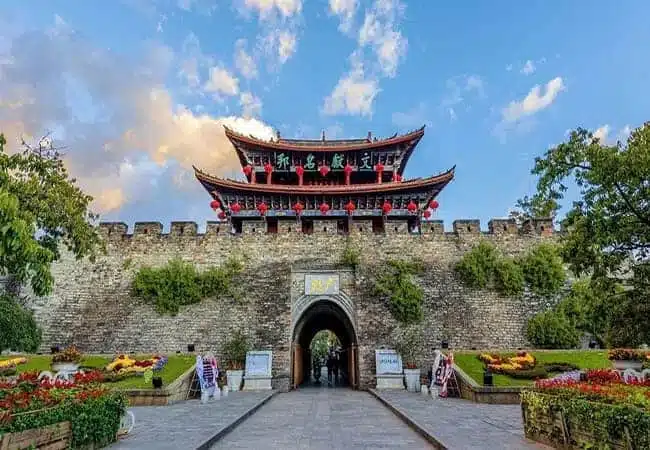 The ancient town of Dali, with Erhai Lake to the east and Cangshan Mountain to the west, is one of the most popular tourist destinations in Yunnan. It is known for first-class ethnic architectures in Southwest China and unique ethnic customs. Take a look at Wenxian Gateway, mainly composed of two-storey gables and hip roofs, visitors would marvel at the grandeur of ancient city wall. Head for the Dali Christian Church, you will be amazed by the combination of Bai ethnic's traditional architectures and the Western European style churches. You can also join the local community to appreciate the classical Bai opera, a unique art form combining folk music and dancing and absorbing some of the characteristics of Han operas.
The Ancient Town of Baisha (Lijiang)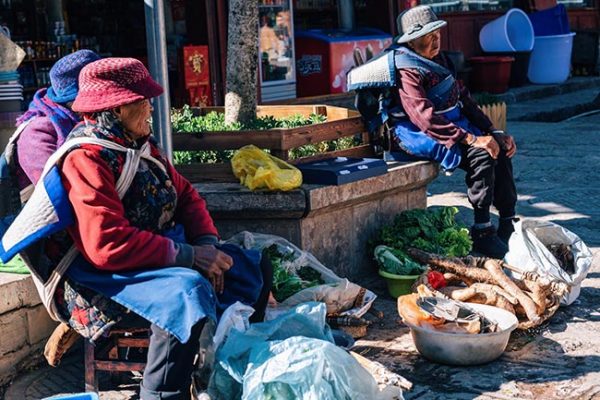 The Ancient Town of Baisha is an alluring, pleasantly uncrowded resort at the foot of the Jade Dragon Snow Mountain, about 8km (4.9 miles) to the north of the incredibly popular ancient town of Lijiang. It is home to the Baisha Naxi Embroidery Institute which showcases and protects the art of traditional Naxi embroidery. You can also enter local courtyards to appreciate the beautifully handcrafted tie-dye artworks soaking in the sun. Right here, it is highly recommended to head for Dabaoji Palace to see the amazing Baisha frescoes, which depicts religious tales and activities from Taoism, Buddhism, and Tibetan Buddhism with flowing lines, bright colors and vivid patterns. It is the place where many visitors find themselves strolling along the wider and quieter streets and fully enjoying the pleasant and peaceful way of life.
Weishan Old Town (Dali)
About 1 hour's drive from Dali, Weishan Ancient Town is mainly inhabited by the Bai ethnic group. Though not as well known as the nearby Dali Ancient Town, Weishan is relatively less touristy and commercialized. Once the birthplace of ancient Nanzhao Kingdom 1300 years ago, the existing Weishan Ancient Town was built in 1389 which was endowed with a large number of well-preserved architectures and typical city layout of the Ming and Qing Dynasties. Scattered along the streets are some stalls and shops, most of which are operated by locals and mainly visited by locals, and many statues introducing traditional local customs and life.
During a trip in Weishan, you can step onto the Gongcheng Gate Tower, the landmark of Weishan, for an amazing panoramic view of the whole city; or head to the Nanzhao Museum to explore architectures and artifacts of ancient Nanzhao Kingdom; or visit Weibao Mountain to admire Taoist temples and elegant natural scene.
After thriving decade after decade, these ancient towns in Yunnan are still standing to tell the tale and deliver diverse ethnic culture and life. If you want to uncover more legends of the ancient towns and enjoy the long-lost slow-paced life, JoyTravel will be happy to help you customize your own Yunnan vacation.