Wolong National Nature Reserve, located in the transition area between the Tibetan Plateau and the Sichuan Basin, is a significant sanctuary spanning about 200,000 hectares that safeguards giant pandas and other rare wildlife and plants in China. Recognized as a UNESCO World Heritage Site, it resides approximately 130 kilometers away from Chengdu, the capital of Sichuan Province, boasting a warm and humid climate ideal for bamboo, the favorite food of pandas.
Distinguished as a world-class research center, Wolong National Nature Reserve has been dedicated to the conservation and breeding of giant pandas since its establishment in 1963, housing over 100 pandas throughout the years. Despite the severe damage caused by the devastating Wenchuan Earthquake in 2008, leading to the relocation of most pandas to other facilities, the reserve received support from the Hong Kong Special Administrative Region and constructed the Shenshuping Panda Center in 2012. This new center comprises 59 colony houses, providing accommodation for up to 100 pandas, and offers various panda volunteer programs, enabling visitors to engage closely with these adorable creatures.
Location: Gengda Township, Wolong Nature Reserve, Aba Tibetan and Qiang Autonomous Prefecture, Sichuan, China
Opening time: 8:00 am – 6:00 pm
Ticket price: 58 yuan for adults
Time Needed: 1-2 days
Best time to visit: March to May and September to November
Suited to: Wildlife and nature lovers, panda enthusiasts, hikers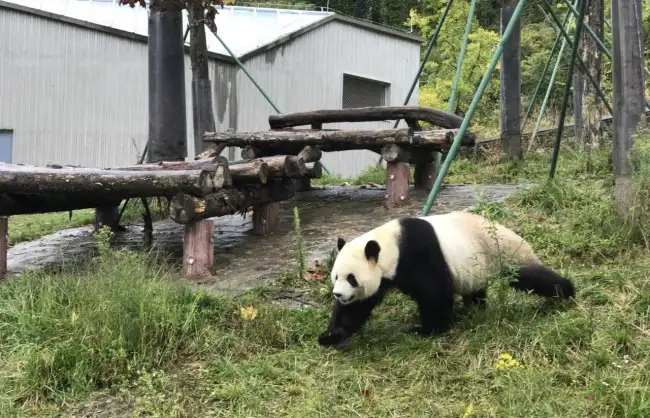 What to See and Do in Wolong National Nature Reserve
Participate in the giant panda volunteer program, allowing you to interact closely with the adorable pandas, and engage in activities like cleaning their enclosures, weighing and preparing their bamboo, making panda cakes, and feeding them. Additionally, you can enjoy a tour of the panda center and watch a fascinating panda movie.
Engage in the red panda volunteer program for a unique opportunity to have direct contact with lively and charming red pandas, feeding them without barriers, and capturing memorable moments through touching and photographing them.
Embark on the baby panda volunteer program, an exclusive experience offered only by us, where you can hold a panda, feed them milk and bamboo shoots, and observe their behaviors from the staff-only control room.
Indulge in a hike within the habitat of wild pandas, immersing yourself in the natural surroundings of these extraordinary creatures and encountering glimpses of wild pandas or their tracks along the way.
Experience the nocturnal world of pandas by visiting the panda center at night, witnessing their activities and behaviors during their active hours, and gaining insights into the vital panda conservation and research efforts conducted by the dedicated staff.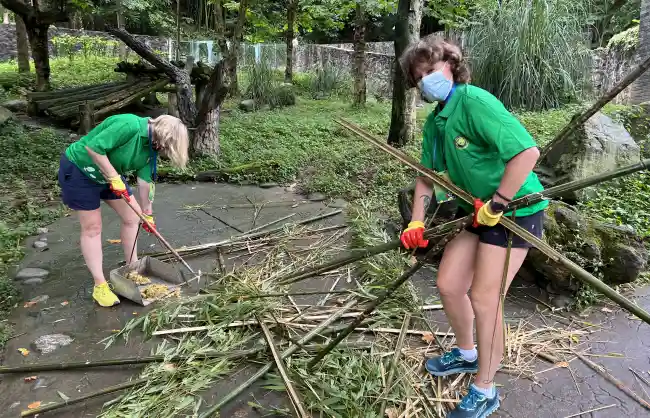 Best Time to Visit Wolong National Nature Reserve
The optimal time to explore Wolong National Nature Reserve is during the months of March to May and September to November. These periods offer pleasant weather, increased panda activity, and vibrant flora throughout the mountainous landscape.
It is advisable to avoid the busier summer and winter seasons, characterized by larger crowds and more extreme climatic conditions.
However, visiting Wolong National Nature Reserve at any time of the year is still rewarding, as the charming pandas captivate and delight visitors in every season.
How to Get to Wolong National Nature Reserve
By bus: Depart from Chadianzi Bus Station in Jinniu District, Chengdu, and board a bus heading to Wolong Town (120 kilometers, 2 hours, 44 yuan). From Wolong Town, you can then take a taxi or utilize the shuttle bus service to reach the panda center (approximately 20 minutes).
By car: Opt for a private car hire from Chengdu to the panda center, which typically takes around 3 hours by road. This method offers greater convenience and time efficiency compared to taking a bus, while also allowing you to savor the picturesque scenery along the journey.
Attractions nearby Wolong National Nature Reserve
Siguniang Mountain: A majestic mountain range resembling four sisters, offering breathtaking views of snow-capped peaks, glaciers, and lush landscapes.
Danba Tibetan Village: An authentic village preserving Tibetan culture with stone castles, temples, and vibrant festivals.
Yading Nature Reserve: A captivating reserve with sacred snow mountains, serene lakes, and vast grasslands, revered as a Tibetan Buddhist sanctuary.
Leshan Giant Buddha: A UNESCO World Heritage Site featuring the world's largest stone-carved Buddha statue, surrounded by temples, caves, and offering scenic river cruises.