Zezhol Monastery is located at the cliff of the famous holy mountain Mt. Zezhol of Dingqing County, Chamdo, east of Tibet, 4800m above sea level, about 37km from the county town. It is one of monasteries with highest altitude in Tibet, and also one of the oldest and most important monasteries of Bon Religion. The original building of this old monastery could be traced back to about 2000 or 3000 years ago. A renowned master of Bon Religion had rebuilt it in the middle of 14 century. Six Mountains is the meaning of Zezhol in Tibetan, corresponding to the real environment of Zezhol Monastery: grand and precipitous natural scenery combined with a mass of caves for studying Zen.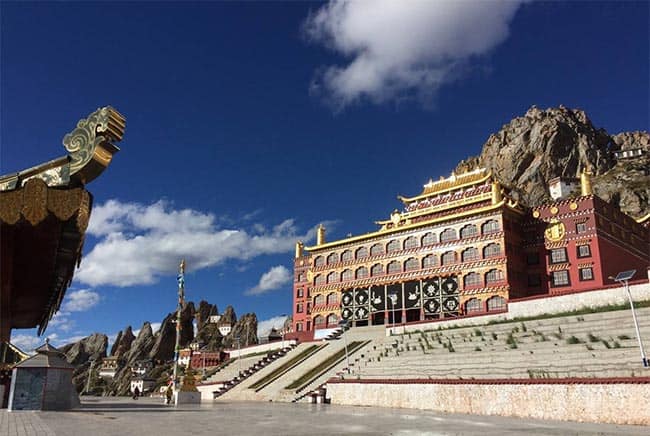 It was historical reason that made the Bon Religion which had kept the dominate power for the politics and religions of Tibet in its hands yield its position to the Buddhism, and turn to escape to the distant area to maintain its strength. Thus, Dingqing County had been the majoy battle field for the development of Bon Religion and become the place bearing the most Bon monasteries, followers and the biggest influence regarding Bon Religion as well. And Zezhol Monastery is well recognized as an existing monastery keeping the biggest scale, most followers and best-preserved doctrines and policies among all the monasteries in this area. Bon Temple in this Monastery allows the monks to study the classic Bon works, and learning methods about some mysterious and ancient occult of Bon, such as Yoga.
What grants the Zezhol Monastery with significant position and great fame is not only its special Buddhist activities about Bon Religion but also its unique religious naked dancing. This style of the naked dancing is only seen from Zezhol Monastery in the whole Tibet area today. The Religious Naked Dancing is hold at each 12 years, boasted as the biggest ceremony for the Zezhol Monastery. Followers would pour into this Tibet Monastery no matter how painstaking journey they would experience. And the most attractive thing for all people come here is the Dance named "Paradise and Hell".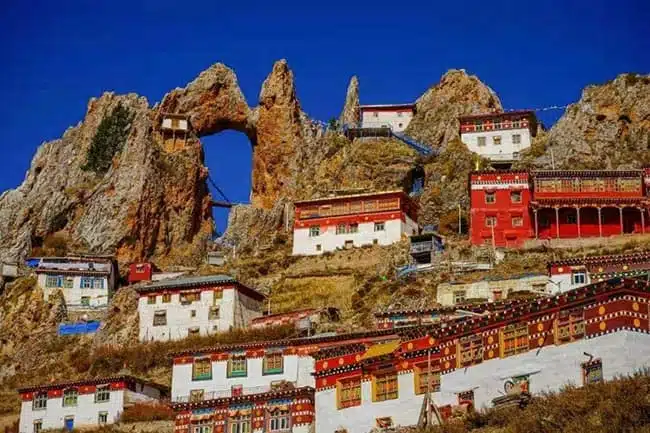 Open time: 08:00-19:00
Entrance fee: CNY30p.p
Travel Tips:
The altitude of Zehol Monastery is quite high, people come here need to take warm clothing, some medicines and other staff proof the problems caused by the high altitude.
Travelers could take bus from Chamdo Countyto the Dingqingjueen (丁青觉恩) Town and then rent a car to Zehol.
In June of each year, there is an annual Dharma Assembly and Holy Dance Show. Also, in every Year of Rooster in Tibetan calendar, Naked Dancing named"Paradise and Hell"will be acted and attract lots of visitors here.